TERA's 'Dark Reaches' Update Hits PC Today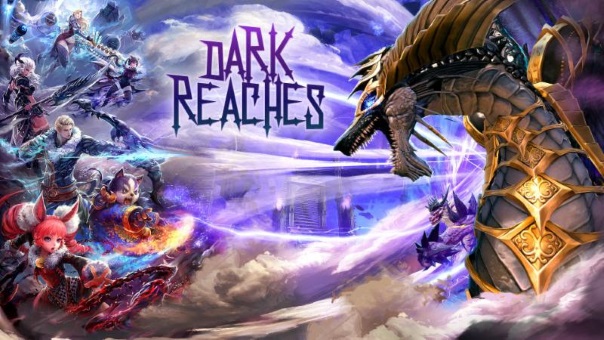 The latest update for TERA on PC drops today, entitled 'Dark Reaches'. It brings a few major changes to the game, such as the remaining Apex skills for classes without. These skills go to Archer, Gunner, Ninja, Reaper, Sorcerer, and Valkyrie. These powerful new class-specific abilities will offer new ways to play and specialize the classes, and unlock when a player hits level 65 with a 439 item level. From there they can head to Highwatch and start the Veilka Banquest quest. Completing the Apex questline unlocks the skills. This is a perfect time to get the Apex skills, as there are two new dungeons in this update also.
First, unmask the leader of the Red Raiders and uncover a secret faction within their ranks in Dark Reach Citadel, taking on the element-changing golem Apetus. Then, fight the secret faction of the Red Raiders, defeating their leader, and putting a stop to his abominable plans in Grotto of Lost Souls. The compliment system also comes in this update, where veterans can help new/returning players by enrolling in this in-game mentor program. As a reward, players can receive "compliments" from those they mentor. Get connected via Instance Matching to have an opportunity to get involved. The Harvest Festival is also going right now and ends on November 1st for PC. Visit Serena in the Eldritch Academy to get the festivities started and earn Halloween Candy that can be redeemed for mounts, costumes and more.
Next Article
NGames, a leading online games publisher, is today thrilled to reveal first details of brand new free-to-play horizontal MMORPG, Demon Crusade...
by Mikedot
Players who have pre-ordered the game on Steam may already start playing and test their strategies in multiplayer.
by MissyS
Fight The Dragon has a unique art style, to say the least. It's very simplistic in nature and it honestly reminds me of some older 3D gam...
by ApocaRUFF