Sweet Tooth Takes Up a New Sport In Rocket League On July 7th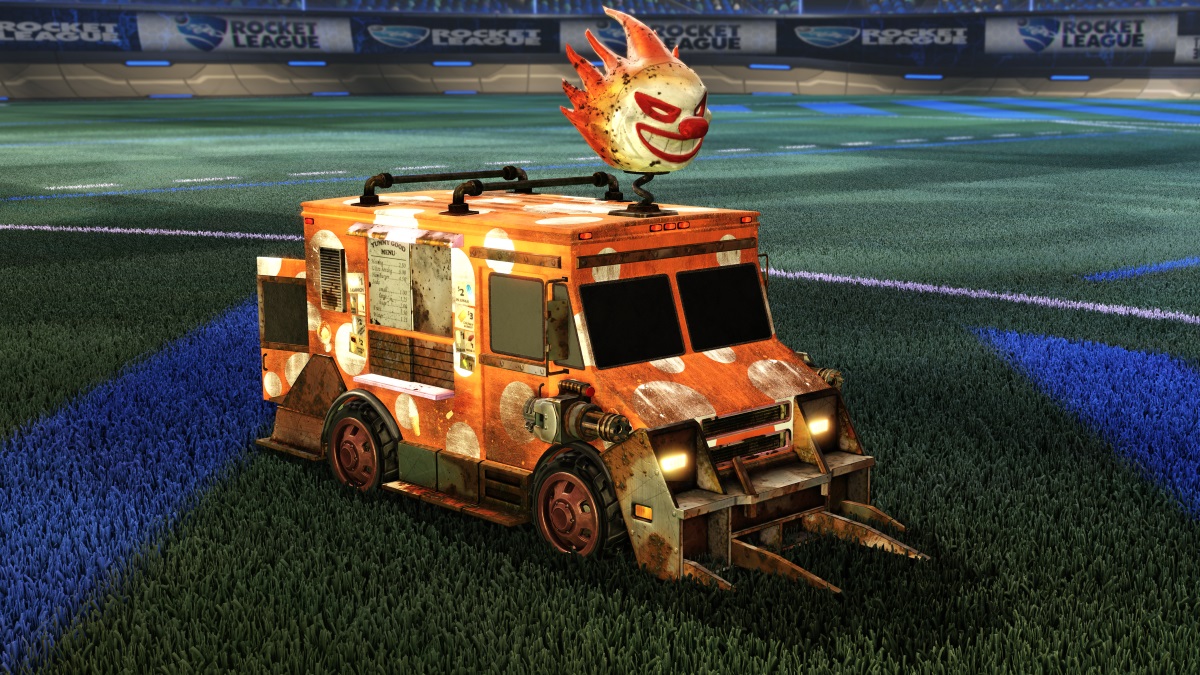 Global independent developer and publisher, Psyonix, revealed today that Sweet Tooth, the iconic ice cream truck of Twisted Metal® fame, will be exclusively playable on the PlayStation®4 computer entertainment system when the highly-anticipated sports-action game, Rocket League, arrives on PS4™ and PC, Tuesday, July 7, 2015.

As one of the few PlayStation games in history to offer PlayStation/PC cross-platform play, Rocket League will be playable at the world's premier trade show for computer, video, and mobile games, the 2015 Electronic Entertainment Expo. Show-goers will have the opportunity to play Rocket League's new Season mode, try out new Battle-Cars and new arenas, and get their hands the long-awaited customization feature that offers a staggering 10 billion-plus combinations.
"This E3 will be one to remember, as gamers can delve into our new single-player mode, vie against their friends in splitscreen multiplayer, and check out Sweet Tooth's iconic ride," said Dave Hagewood, President, Psyonix. "We are honored that the community has embraced Rocket League as they have because it has helped us create an incredibly fun, socially-focused gaming experience."

Watch the new trailer here, and check out the screens below.

Next Article
Seeking out coaching for Hearthstone was never really something I considered. what could I possibly look to gain?
by Kings Decree