Tales of Pirates 2 adding new server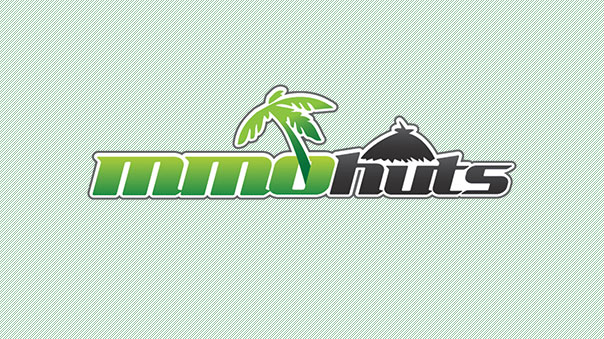 November 10th (Wednesday) will bring a new server, Storm Sea, to Tale of Pirates 2.
To celebrate the launch of the server, several events will be held. For a limited time, players can enjoy a full 4x boost to experience when killing creatures. "Sand Bags" creatures will be available for even low level players to kill for high experience.  GMs will host quizzes, a shopping tour, and PvP challenges for players as well.
Tales of Pirates 2 is published by IGG, who also publishes Lords Online, Gods War Online, and Wonderland Online.
Tale of Pirates 2 Gameplay Screenshot
Source:
New Server Storm Sea Debuts in TOP II

Come November 10th, a whole new server, Storm Sea, will make its splashy debut in TOP II! In celebration of the launch of this new server, there will be a series of awesome events hosted in Storm Sea. Check out below for what we have in store during this fantastic carnival. Join us and make merry like only a pirate knows how!

I. 4X EXP, 4X the Fun!
During the event, enjoy 4X EXP when you battle against the vicious creatures of the pirate world!

II. The GM Quiz
The GM will be giving a quiz through the System Channel and pirates with quick minds and fast fingers who can answer the questions first in the World Channel will be up for big rewards!

III. Sandbag Critters' Party
There are a lot of low level Sand Bags running around in Argent City. They may only be Level 1-3, but the experience they offer is simply insane! Seize this chance and turn them into punching bags to help you level up fast!

IV. GM Shopping Tour
Our GM is in trouble. The Pirate Overlord has ordered a list of supplies and our GM is struggling to acquire such enormous quantities of everything. Help our GM out by selling these items at your stall. Though the GM is desperate to get the goods, the Pirate Overlord has given him a tight budget, so don't go charging any crazy prices!

V. Challenge the GM!
Are you a true warrior of the seas? Do you have the guts to challenge our powerful GM? Battle the GM and prove your mettle! He will appear at the PvP Map at the start of the event and will be waiting for those worthy enough to throw down the gauntlet. Defeat him and win awesome prizes to sweeten your victory!

About Tales of Pirates II
Tales of Pirates II is a new adventure game set during the age of the Vikings. It is a time of great discoveries and also great brutality. Roam the vast oceans of northern Europe and engage in intense battles, using technological superiority and magical powers to determine who will claim mastery over the seas.

Visit the official Tales of Pirates II site at http://top2.igg.com to learn about the game or find out about upcoming events. Visit http://www.igg.com for more on IGG's growing family of games.
Next Article
In celebration of Halloween this week, SOE has released makeup tutorial videos to teach players how to transform into their favorite character...
by MissyS
Carbine Studios has revealed a new chapter in their ongoing "Tales Beyond the Fringe" web-comic series for Wildstar on December 11th...
by Mikedot
En Masse Entertainment, a player driven publisher focused on delivering great games and exceptional service, today announced the launch of the...
by Mikedot