SG Interactive announces Project Blackout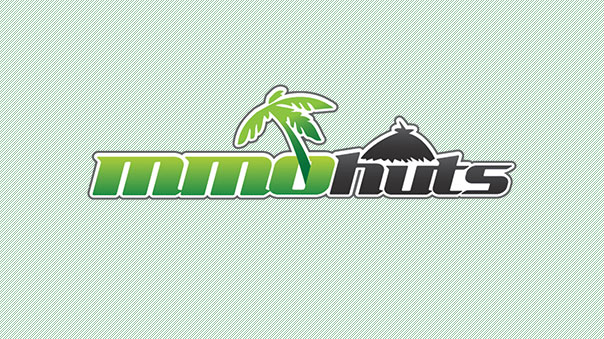 SG Interactive (previously Ntreev) has announced a new MMO: Project Blackout, set to begin on December 15th.
Project Blackout will be a first-person shooter, featuring destructible and changeable environments. In addition to PvP, players will be able to go on special missions, upgrade their weapons, and wear and upgrade armor. The game has a definite realistic look to it, and promises to reward players with good reflexes and twitch reactions.
SG Interactive also publishes Grand Chase, Pangya, and Trickster Online.
Project Blackout Screenshot
Source:
SG Interactive is Locked and Loaded for Project Blackout

SG Interactive Announces New Free-to-Play Online FPS

IRVINE, Calif. – Nov. 19, 2010
SG Interactive, a publisher of high-quality online games, today announced the first title it will be bringing to the U.S. under its new brand, free-to-play online FPS Project Blackout. An action-packed shooter that pits players against players in a wide variety of game modes, Project Blackout is expected to go into Open Beta in December 2010. Learn more about this game's bullet-riddled world on the official teaser site at http://pb.ntreev.net/.

Project Blackout tasks players with joining one of the two factions trying to control the country of Korogese. After rising to become a global power at a meteoric rate, the massive corporations responsible for the country's success now seek to control the government and deprive the population of the right to bear arms. Aegis Inc., a powerful, highly trained, para-military group was formed by the corporations in order to create this utopian society. From the groups of civilian rebels arose the Corps, a skilled militia that holds to their rights as citizens and the upholders of the original Korogesian government. Players must take on the role of either an Aegis utopian or a civilian rebel as the struggle reaches a boiling point. Which side will stand victorious after the smoke clears? Only time will tell.

Project Blackout features include:
• An Extensive Arsenal: Combatants have access to a diverse array of weapons they can use to crush their opponents.
• Accessories with Real Impact: Real-world military items like bulletproof helmets offer in-game advantages and unique looks.
• Customizable Characters: Players have the ability to customize four base characters, two male and two female, available for each faction.
• Five Ways to Fight: Unique gameplay modes include Deathmatch, Explosion, Destroy, Annihilation, and Challenge.
For more information about Project Blackout, visit the teaser site at: http://pb.ntreev.net/.
Next Article
League of Legends offers a special artistic promo for the next champion, Yasuo.
by DizzyPW
Fresh Start Worlds allows RuneScape players to create new characters on a special World where everyone begins on a level playing field.
by MissyS
Following on from the introduction of the heaviest hull in the game, 'The Mammoth', AlternativePlatform are pleased to outline the lightes...
by Mikedot