Shot Online Golf: World Championship Releases New Update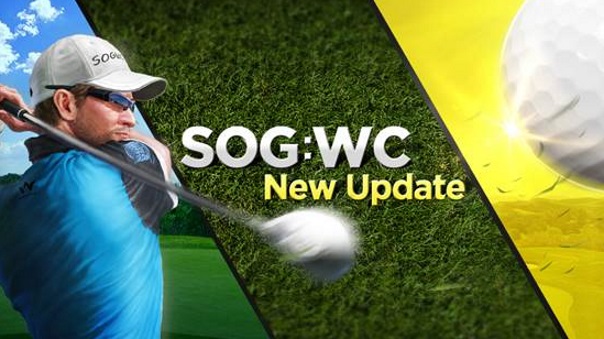 Not too long after Shot Online Golf: World Championship's first major expansion, it's receiving another update to offer more convenience and challenge. This update introduces 3-Hole Match Tickets, and from now on, players will compete in 3-Hole Matches over 9 holes for free, until all 9 holes have been played once. Players looking for additional matches can use this new 3-Hole Match Ticket system. Tickets can be gained from "Fortune Boxes" or with rubies. New items also come to Fortune Boxes, with Instant Opening Ticket and the Upgrade Ticket. Instant Opening Tickets enable players to immediately unlock their "Fortune Boxes". As for the Upgrade Ticket, this enables players to increase one "Fortune Box" to a superior class and improve the value of the items inside. The required quantity of tickets varies depending on the box. Players can receive these tickets by either winning a 3-Hole Match or by participating in in-game events.
With this update, 3-Hole Match rewards have also been upgraded; instead of club boxes, players can now get Fortune Box Instant Opening Tickets or Fortune Box Upgrade Tickets. Also, the daily reward limit has been increased from 3 to 5 rewards a day so players can be properly awarded for their efforts and victories in 3-Hole Matches. Additionally, the update enables players to acquire better equipment and gather more powerful and accurate clubs through the addition of the class-A to class-C fitting boxes, upgraded versions of the previous class-B+ to class-D boxes, which will soon be available for sale.
Rappelz Epic IX Part 3: Rise of Power includes a brand-new dungeon, new monsters and quests, a final awakening system and much more.
by MissyS
The term sandbox has been thrown around a lot, but more often than not when you look further into a "sandbox" game, it isn't tr...
by Proxzor