EVE Online Celebrates 15 Years of Capsuleers in Operation: Conscious Interruption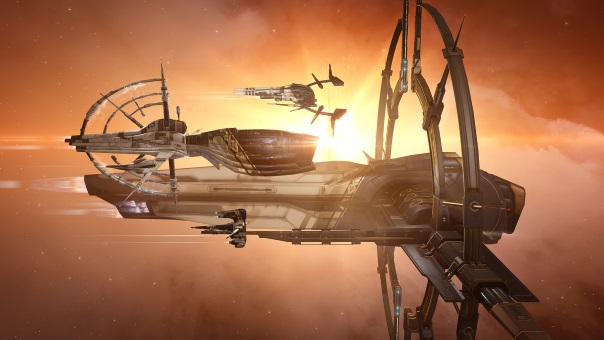 Players of EVE Online have from now until May 15th to celebrate 15 years of the Capsuleer Age with a new Operation. Operation: Conscious Interruption in-game event while also defending against The Drifter threat. A variety of play types can enjoy this, and all levels of Capsuleer can defend the Society of Conscious Thought facilities from the attacking Drifters. Players can also receive the exclusive XV Anniversary Skin that drops during the event. As the Society of Conscious Thought repeats their tradition of marking the dawn of the Capsuleer Age every five years, this time with the distribution of their powerful new Praxis-class battleship, the Drifters raid S.O.C.T. distribution facilities in an attempt to disrupt operations on this 15th anniversary.
Players will need to defend the Society's facilities and strike against Drifter staging points to thwart the implacable foe and recover vital Society of Conscious Thought technology. All players who log-in to EVE Online as an Alpha, or upgrade/log-in as Omega before May 6th will receive the EVE Online 15th anniversary rewards. Gifts will be delivered on May 7th and players must upgrade and/or login by May 6th to be eligible. Operation: Conscious Interruption objectives via The Agency in their Neocom menu, before choosing what level of challenge they wish to undertake.
"Operation: Conscious Interruption is no doubt going to be a hell of an event to celebrate the fifteenth anniversary of New Eden." said Paul Elsy, EVE Online's Senior Community Manager. "Battling against Drifters is sure to give rookie pilots and veterans alike a great challenge, and the rewards for beating back the Drifter menace will be plentiful."
37Games has officially launched the much anticipated Dream City Idols!
by MissyS
Rock Hippo Productions has announced the launch of a special new server for MicroVolts players in North America.
by MissyS