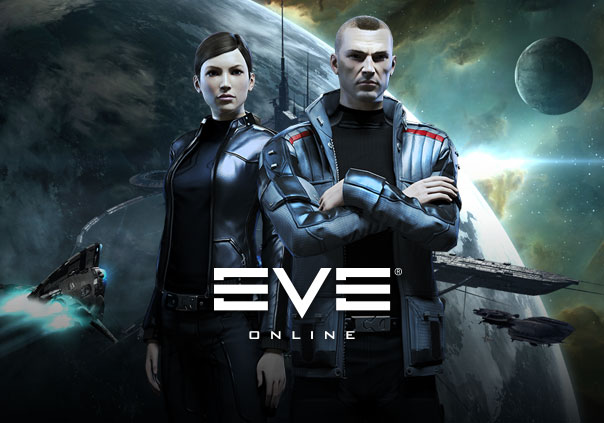 EVE Online is a free-to-play sci-fi MMO available on Steam for PC and Mac that allows players to create a custom avatar to represent them in its absolutely massive game universe.
Features
►The game boasts over 5000 systems you can travel to, through an extensive star gate network.
►You can develop your character using hundreds of skills, each of which is your choice — there are no mutually exclusive skill branches in EVE Online.
►Select your ship from hundreds of different models, which are highly customizable.
►Much of EVE is player based. Corporations are mostly player run and operated, and the economy is almost completely player run as well. The extensive political system is also player run.
Expansions
EVE Online has a long history of updates and patches. Check them out here.
Microtransactions
Premium access, cosmetics, skill point reallocation items, and the ability to learn skills past a set limit or have multiple characters.

Status: Released
Release Date: May 06, 2003
Business Model: Free to Play
Developer: CCP Games
Publisher: CCP Games
Category:

Stand-alone

Genre(s):

3D, MMO, Sci-Fi, Strategy, Simulation

Platforms:

PC, Mac, Steam


Editor's Score: 5/5

Pros:

+Persistant, player driven galaxy.
+Hundreds of skills, ships, and weapons.
+Thousands of systems to explore.

Cons:

-Many missions and systems are similar.
-Open PvP may not appeal to all.
-Very complex gameplay.



Recommended System Requirements:

OS: Windows 7 / 8.1 / 10
CPU: Intel i7 Series or AMD X4 @ 2.0 GHz or greater
RAM: 4 GB
GPU: AMD Radeon 6790 or NVIDIA GeForce GTX 560 or better with at least 1 GB VRAM
HDD: 20 GB



Description: In EVE Online, start out as a rookie pilot out to make a name for yourself. Choose and develop hundreds of skills, preparing yourself for whatever role you'll take in the ever-expanding galaxy.
NCSOFT, the world's premier publisher and developer of massively multiplayer online games, today announced July 30th as the release date ...
by Mikedot
Square Enix, Inc. today released "Through the Maelstrom," also known as Patch 2.2, for the popular FINAL FANTASY XIV: A Realm Reborn onlin...
by Mikedot
Today, One Thumb Mobile is pleased to announce the newest free expansion for Celtic Heroes on Android is ready for download. Carrowmore Tunnel...
by Mikedot