EVE Online Will Be Live on Twitch for EVE North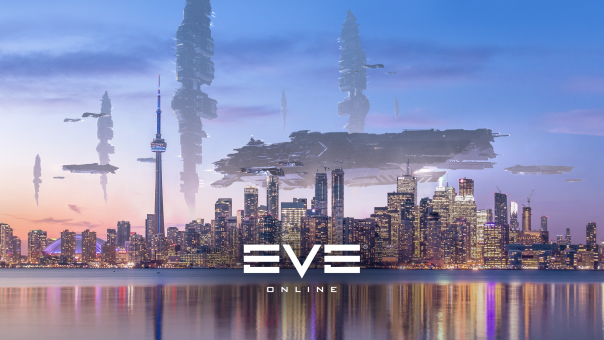 CCP Games announced that EVE North is officially kicking off, and is the first officially-hosted EVE Online convention to occur in Canada. This is the fourth event of the year-long EVE Invasion World Tour, which is a global series of Capsuleer gatherings, to bring the EVE Online community closer than ever together. On June 21, EVE North begins a weekend-long EVE-fest in Toronto, at the Delta Hotels Toronto, where EVE Online developers eagerly await mingling with the attending EVE Online community, on-site and online.
Though tickets are sold out already, EVE Online fans can tune in on the CCP Twitch (linked below), on Saturday, June 21st for the first day of the action via livestream. The full EVE North presentation schedule can be found on the EVE North Megablog. EVE North will feature a variety of presentations, and the most impressive player presentation schedule yet seen on the world tour. There will, of course, be amazing parties as well, celebrating EVE's Canadian community.
"The first official EVE event in Canada's proud history will take place in beautiful downtown Toronto in partnership with EVE North, the stalwart organizers of countless, regular local meets," said Bergur Finnbogason, Creative Director of EVE Online. "We're looking forward to celebrating all things New Eden with our Canadian capsuleers, and to showcasing the latest activity from both the EVE Team and our community to our pilots across the globe."
Future events on the 2019 EVE Invasion World Tour include:
Fanfest HOME (Player's home, Finland), August 23 @ Kimitoön. Participate via livestream; details to be announced.
Next Article
Gaijin Entertainment's War Thunder begins their annual Operation S.U.M.M.E.R. 2018, that will last for two weeks.
by Ragachak
Battlerite Royale is coming to Steam in July 2018 from Stunlock Studios, and Talon Island is 30 times larger than a standard arena map.
by Ragachak