Legend of Martial Arts transformation detailed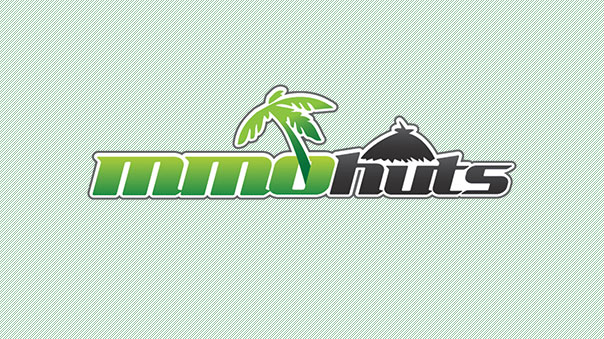 Legend of Martial Arts (Perfect World Entertainment's redesigned Kung Foo) has added some details about the transformation system for players.
Transformation items can be found all over the world, and may be simple or difficult to obtain depending on the type. Over 100 different transformations (along with flying mounts) will be available to players in LOMA. Some transformations are designed for fun, while others are designed to add benefits like stats, skills, and other attributes like speed, attack power, and crit chance. In addition to these types, the Reaver class gains additional class-0nly transformations.
Perfect World Entertainment  publishes several games including Forsaken World, Jade Dynasty, and Battle of the Immortals.
Legend of Martial Arts Gameplay Screenshot
Source:
Preview: Transformation System

Ever since the days of the traditional heroes of yore, we've been plagued with a fanatical desire to transform into something, anything! Well with over 100 different transformations and flying mounts available to all players, we'll be forced to dream no more.

Transformation items range from the purely aesthetic, such as a lamp post, to those that bolster character attributes with passive benefits and skills like the wolf and dragon. Depending on the type of damage you want to invoke, these transformation items can increase your abilities including speed, life, attack power, and critical chance.

Legend of Martial Arts has a plethora of quests and dungeons for you to explore to gain these transformation items. Whether you have to soar over sky high cliffs or journey through treacherous zones, the ability to transform will become an extremely valuable asset to any player, and thus worthy of your time and effort.
Next Article
Outfit your character in any way you see fit during an epic fantasy adventure in Sword of Phantasia! PlayNext, Inc., a leading global publishe...
by Mikedot
gumi has made a bold move to open the Door of Truth and transmute what could be the greatest collaboration of all.
by Ragachak
Those of you who enjoy traditional MMORPGS that have elements quests and dungeons, Allods Online is a good alternative to WOW.
by Guest