Sacred Treasure Wars details revealed for Legend of Edda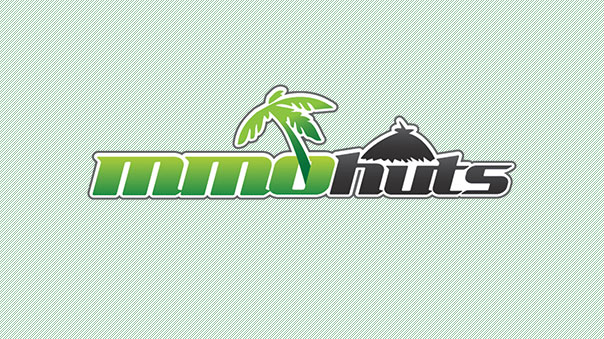 As Legend of Edda prepares for its beta testing at the end of September, Gamescampus is revealing details about some of the game's aspects along the way. Today, new details emerged about Sacred Treasure Wars in this PvP game.
A player of any level or class can take place in Sacred Treasure Wars, which are scheduled throughout the day based on level. Players will receive an in-game notice when a battle is about to begin. If accepted, players will be warped to the battlefield immediately to group up and organize with other members of their faction.
The battle is a capture-the-flag game, and players must find multiple treasures spread across the map and bring them back to their faction's base. The treasures must also be defended for a while against the opposing faction. Winning factions earn unique  buffs for all players; participants also earn Demi-God points, which can be used to exchange for skills, and experience and titles for their efforts.
Legend of Edda Gameplay Screenshot

The Original Press Release:
GAMESCAMPUS REVEALS FULL DETAILS OF THE SACRED TREASURE WARS IN ITS UPCOMING MMORPG, LEGEND OF EDDA

Factions Will Battle It Out In Intense RvR Action To Secure The Sacred Treasure For Their Chosen God

Sunnyvale, Calif. (September 9, 2010) – Leading online game publisher, GamesCampus.com (www.GamesCampus.com), revealed today the full details behind the Sacred Treasure Wars in its upcoming free-to-play, massively multiplayer online role playing game (MMORPG), Legend of Edda. The unique daily battles that will take place in the game offer intense RvR action as players battle it out to secure the Sacred Treasure on behalf of their faction's God. Players can visit the game's official website at http://LegendofEdda.gamescampus.com to learn more and to register to get into closed beta which starts at the end of this month.

Legend of Edda's Sacred Treasure Wars are all-out faction skirmishes that take place on one of many battlefields. Players will be given the choice to participate and battle for their faction during the around- the-clock scheduled battles. The Sacred Treasure War can best be described as a bloody action-packed capture the flag game where the goal is to capture the coveted sacred treasure. If victorious, the winning faction will win great rewards.

Sacred Treasure Wars are available to players of all levels, classes, and factions throughout the day. Based on the player's level, quick notices in-game will prompt players at designated times to join the battle. If confirmed, the character will instantly be warped to a battlefield to fight for the Sacred Treasure. They must then quickly group up and strategize a plan for victory with members of their factions. The main objective of the war is to secure multiple treasures spread throughout the map and deliver them safely to your faction's base. The treasure must then be defended for a short period of time against the other faction's attempts to steal it. If successful in securing the treasure, the winning faction will be granted unique buffs for all players. Participants will also be rewarded with experience, titles, and Demi-God points to learn powerful skills only available through the Sacred Treasure Wars for their character.

Legend of Edda is a hardcore PVP MMO, with a deceivingly cute interface. The game features fast-paced intense battle featuring a lot of very powerful PVP, and large scale RVR battles.

Based on the Greek mythological conflict between the Gods of the Olympus and the Titans, Legend of Edda takes players through a dynamic storyline divided into five unique chapters based on the conflict of two opposing factions.

Players will pledge their allegiance to the Olympus Gods or Titans from the beginning-prior to character creation-which will play a large role in upcoming PVP and RVR battles. Fast-paced PVP battles are the cornerstone of the game and will include intense personal battles, guild battles and player-killing (PK) where opposing factions can attack each other at any time. Additional PVP battles will include the Sacred Treasure Battle: a large scale RVR battle between followers of each god to obtain the sacred treasures and, lastly, the game features Guild vs. Guild mode, where players will battle within an enclosed battle ring.

Players interested in learning more about this MMO Developed by EYA Soft can go to the game's official site to follow the latest updates and sign up for a closed beta key. http://LegendofEdda.gamescampus.com
Ever Since EverQuest surpassed Ultima Online in subscribers in mid 2000, most people realized that 3D MMORPGs were the next big thing.
by Guest
In the 1950s, we had a particular vision of the future, which "Win That War!" brings to life again in a spectacular fashion.
by Ragachak