Avalon Heroes Announces New Tanks and Scenarios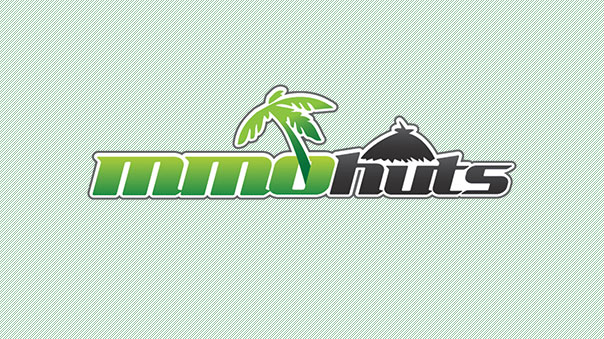 Avalon Heroes, published by alaplaya, has announced the release of new tanks and scenarios.
Marshal Kroo is the new tank for the Aeonia forces, and Karodon represents Oriens.  Both are designed to take hits for their teammates to help their team reach objectives faster.  Also part of the update is the sixth chapter in the game's scenario, giving players access to the continuation of the story for both sides.  This scenario also offers players in game currencies as well as new heroes.
alaplaya also produces S4 League and Land of Chaos Online.
Avalon Heroes Gameplay Screenshot
Source:
Avalon Heroes: New tanks and scenario chapters revealed

Munich, Germany, November 2, 2011
Battles in the free-to-play online RTS RPG Avalon Heroes just got even more exciting. The online games portal alaplaya.net is now offering all players a new update including two new tank heroes and an additional chapter in scenario mode.

Collecting, leveling up and mastering warriors' skills is a key feature of Avalon Heroes. Now two new, fearless fighters join the ranks of the heroes. "MarshalKroo" offers his services as a tank to the entire Aeonia team, drawing enemy attacks and countering them with fierce melee attacks of his own. "Karodon" enters the battle on the side of Oriens, and also represents the tank class. The close-range fighter initiates team battles and consistently protects his allies from hits. Thus, both newcomers provide the best support possible to their whole team on the battlefield.

The scenario mode also has more to offer now, whether you play for Aeonia or Oriens: Avalon Heroes players can now immerse themselves in the sixth chapter of the single-player campaign and experience the continuation of both factions' stories. Those who master the scenarios well can look forward to earning Aron, Kin points, and even new heroes.

Avalon Heroes is free to play.

For more information, please visit www.avalonheroes.alaplaya.net or the alaplaya Facebook page (http://www.facebook.com/alaplaya).

The game client is available for free download at www.avalonheroes.alaplaya.net/download.
Next Article
A new producer's letter on the Skyforge community website has begun to lay out the plans for Skyforge's upcoming beta tests.
by MissyS
Today, Descendent Studios is releasing a playable version of the game to a group of especially-dedicated backers known as the "Advisory Boar...
by MissyS
Wargaming has announced the release of Update 8.0 for World of Tanks, making some major updates to the game.
by MissyS