Hello Kitty Online hosting charity event for Oceana and UNICEF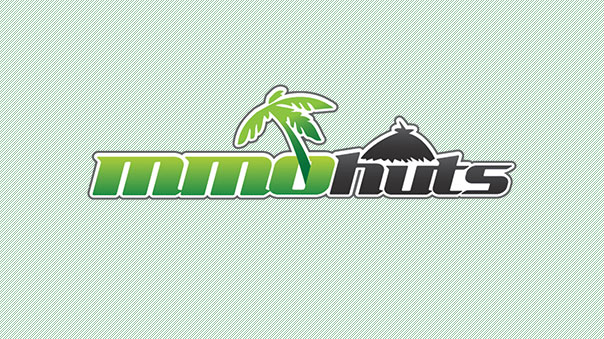 Hello Kitty Online will be hosting a global charity event, which will not only reward players, but earn donations to send to both Oceana and UNICEF to support the efforts for both the oil spill cleanup in the Gulf of Mexico, and the flooding in Pakistan.
The event runs until September 30th, and lets players help mop up spilled chocolate with a Mop-o-Choc to generate donation points. The total donation points earned by players will determine the amount sent to the charities, and players will earn bags of chocolates for all their efforts. Hello Kitty Online has held numerous charity events in the past, donating thousands of dollars for each event thanks to player dedication.
Hello Kitty Online Gameplay Screenshot

The Original Press Release:
Hello Kitty Online Event to Raise Funds for Gulf of Mexico Oil Spill, Devastating Floods in Pakistan

In-Game Charity Event "Chocolate Harbour Rescue" to Benefit Oceana and UNICEF

Hong Kong – Sept. 9, 2010 – Roll up your virtual sleeves: throughout September Sanrio Digital is hosting a unique online charity event in Hello Kitty Online (HKO), the official massively multi-player online game (MMOG) of Hello Kitty®, to raise money for initiatives by Oceana, an international organization focused on ocean conservation, and the United Nations Children's Fund (UNICEF). In the month of September, Hello Kitty Online's "Chocolate Harbour Rescue" allows players to generate donations in response to two current concerns: the Gulf of Mexico oil spill and the massive floods that have destroyed much of Pakistan.

Chocolate Harbour Rescue is a brand new Hello Kitty Online in-game charity event running September 9 – 30, 2010. When an accident at an offshore chocolate refinery spills tons of the sweet stuff into the sea, Sanrio Harbour is inundated by sugary threats. The whole zone is a mess, but fortunately Pochacco is on the scene to recruit volunteers. Interested players should talk to Pochacco in Sanrio Harbour to receive a free Mop-A-Choc which they can use to help clean up the chocolaty mess and generate donation points. When the chocolates are all cleaned up, players will receive virtual chocolate bags full of special rewards.

"Chocolate Harbour Rescue is an event that gives players the opportunity to do something about the Gulf of Mexico oil spill and the tragic floods in Pakistan while having fun in our exciting virtual world," said Robert Ferrari, vice president of publishing and business development, Sanrio Digital. "One of the goals of Hello Kitty Online is to encourage all players to contribute to relief efforts for real world problems. Our in-game events are our way of promoting charitable causes."

At the end of the month-long event, Sanrio Digital will use the total donation points generated by all HKO players to calculate cash donations to Oceana and UNICEF, with each receiving 50% of the total. Oceana is an ocean conservation society that is researching the impact of the Deepwater Horizon oil spill in the Gulf of Mexico, the largest such spill in history. UNICEF is an international organization providing humanitarian assistance in developing countries, currently working to deliver aid in flood-devastated Pakistan. In August, UNICEF issued a press release warning that its life-saving operations in Pakistan are in jeopardy due to a shortfall in funding. Hello Kitty Online encourages players and fans to donate and/or volunteer directly by visiting http://na.oceana.org/, http://www.unicef.org/, and other charitable organizations.

Chocolate Harbour Rescue continues Hello Kitty Online's drive to recruit players to participate in socially responsible causes. Highly popular HKO charity events have already benefited Doctors Without Borders' mission in earthquake-struck Haiti, UNICEF, The Asian Youth Orchestra, and the Po Leung Kuk orphanage. A sample of Hello Kitty Online charity events is available at http://www.hellokittyonline.com/charity.

Hello Kitty Online officially launched in August 2010. The game is set in a lavishly designed fantasy world featuring Hello Kitty and other popular Sanrio characters. Players travel to exciting places such as classy London, busy Tokyo and fashion-forward Paris. Along the way they will meet their favorite Sanrio® characters, including Hello Kitty®, Badtz-Maru®, Keroppi®, My Melody®, Cinnamoroll® and many others. Hello Kitty Online is the first MMOG to integrate true social networking services in the form of blogs, video sharing and Hello Kitty email provided by SanrioTown. The innovative online game boasts a captivating storyline, a myriad of quests, farms, housing, pets, guilds, thousands of options to customize player avatars, and much more.

For more information about Hello Kitty Online and the Chocolate Harbour Rescue charity event, please visit www.hellokittyonline.com.
Next Article
An absolute wealth of events are coming to Grand Gaia as Brave Frontier celebrates the coming of Autumn.
by Ragachak
Torn Banner Studios has announced that two new levels and new gameplay mechanics for Mirage: Arcane Warfare will be showcased @ PAX West.
by MissyS