Elsword Introduces Hyperactive Skills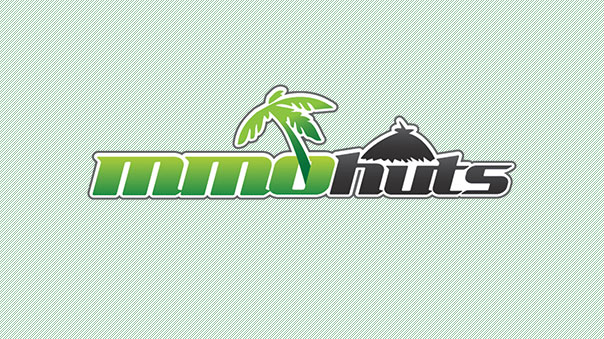 Today KOG Games, publisher of the hit free-to-play action MMORPG, Elsword, have challenged the Elsword combat elite to unleash their true warrior potential: To master the most powerful combat abilities in the game, the pinnacle of fighting prowess, the Hyperactive Skills.
Every warrior dreams of the day when they master the final technique; the epitome of their very being, the raw, unadulterated essence of their training. For those heroes up to the task, that day has come. The Hyperactive Skills are the ultimate reward for the new Ultimate Road quest series. Upon reaching level 60, every character can embark on a quest to obtain the highly coveted Hyperactive Skill for whatever Job Class they have selected to master. Players unlock a different quest for each level they achieve beyond 60. Upon reaching level 65, the player's very soul will be challenged by embarking on the perilous quest-line finale: The Ultimate Skills quest. If this extreme journey can be successfully completed, players will receive the ultimate reward… the Ultimate Key. With this key, players will then be able to unlock the desired Hyperactive skill from their character's Skill Tree UI.
For those players who aren't into the soul-searching epic of mastering the most impressive combat skills of all time by way of questing, there's an alternative. Players can skip the quests by acquiring the Ultimate Secret Manualfrom the Item Mall once you've reached Level 65, and then immediately unlock the desired Hyperactive Skill for your selected character.
Whether a master of close-quarters combat, long range assault, magic caster or any combination of these classes, players can never truly master the art of war until you've experienced the Hyperactive Skill.
Speaking of craft mastery, KOG Games will be hosting an Elsword Costume Creation Contest from 6/16/14 until 7/6/14. During the event period, players will be able to submit a costume design via the Elsword website. KOG Games will supply a character costume design template via the site page as well. The contest winner will watch their design come to life in-game, and the winner will get their costume made for their selected character and a whopping 10,000 K-Ching! Please visit the Elsword website for rules, restrictions and details.
For more info, visit http://www.elswordonline.com/
The Clash of Lords 2 team has announced that the release of the game's next update will contain a slew of new features.
by MissyS
ESTsoft Inc., developer of the highly acclaimed hit free-to-play MMORPG, CABAL Online, is proud to announce the immediate release of CABAL Onl...
by Mikedot
Perfect World Entertainment has released information for its next expansion for Perfect World International - Descent.
by MissyS