RuneScape announces April events and changes death penalty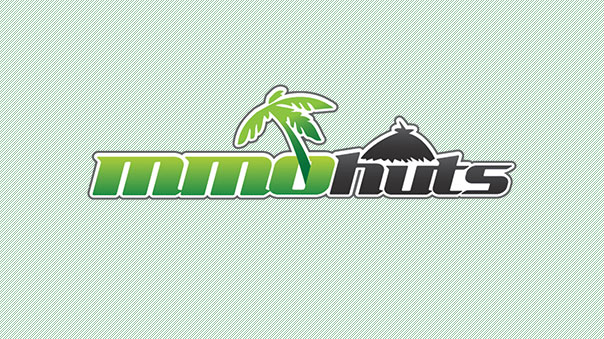 The death penalty is changing in RuneScape this April, at least in non-PVP areas. Players who die in these areas will be able to choose the items they retain, and will also keep their coins, quest-specific items, and common low-value items. They can then choose where to respawn, making it easier to hunt down their gravestone.
A special Easter event is also coming up in RuneScape, letting players chop down seasonal trees to assis the war between winter and spring. All players can earn a cosmetic holiday item for their efforts.
RuneScape is published by Jagex, which also publishes War of Legends.
RuneScape Gameplay Screenshot
Source:
RuneScape: Behind the Scenes April

April in RuneScape is a month of celebration and joy, be that dreamily toiling on a magical lunar farm, official support for RuneScape clans, celebrating life with a revised death mechanic, bringing in spring with the Easter holiday event, or joining in on the celebrations of a very real royal wedding.

Livid Farm
This month, Lokar Searunner – pirate and rogue – will plunder the Jade Vine for a cutting. His plan? To convince the Moon Clan to make it even more dangerous than your average Jade Vine. Then he plans to sell the resulting 'livid' to Rellekka for chestfuls of gold…

Poor Pauline Polaris, utterly charmed by Lokar, has been left to tend the Livid Farm on Lunar Isle. Help her out by using your lunar spells to fertilise the soil, cure the livid, bunch them together, fix fenceposts and energise Pauline, and you will receive Magic, Farming, Crafting, Construction and Agility XP for doing so. The Livid Farm is ideal for those looking to train a number of skills at once, and is fast-paced, with the plants growing and being harvested in a matter of seconds.

Help Pauline harvest enough produce and you'll be able to unlock eight new lunar spells. The Remote Farming spell allows you to check the status of your patches and cure them; Repair Rune Pouch unsurprisingly repairs and reinforces your rune pouches; and you'll be able to deal fiery death with Vengeance Group. Unlock all spells and you'll get 'wishes', which offer temporary effects as wide-ranging as vialling your herbs automatically and raining seeds about your feet.

You will be able to cast each spell in the Lunar Farm without their required Magic level, but you'll gain less XP and the rewards will come more slowly. The Livid Farm itself will only be accessible to those with the following requirements:
·         Lunar Diplomacy
·         Magic level 70
·         Farming level 60
·         Crafting level 60
·         Construction level 50

Clans Batch 1
As announced last week, Tuesday 12 April will see the release of true in-game support for RuneScape's many clans, and for those who aren't yet part of a clan. The Clan Camp will be setting up just outside of Falador's south wall, becoming a hub for all clan activity, be that setting up a clan, recruitment, arranging events or just for private and public meetings.

Your first port of call should be the clan scribe, who will help you to officially register your clan and personalise it with a clan motif, colours and motto. The colours and motif you pick will be reflected in your clan cloak and on your vexillum, a wieldable flagstaff that can be used as a tool to recruit other players for your clan.

Other features of the camp include the ability to set up public or private meetings (say, by clan rank), set up events and have clan votes. Then there's Rated Clan Wars – with RuneScape's clans becoming fully recognised by the rest of the community, it will only be natural to prove which is the best… To support all of these in-game tools, there'll also be website features too, including a clan homepage, stats, hiscores and clan forums.

Death Penalty
Dying in RuneScape will become slightly less painful later this month as we introduce the concept of Limbo. If you die in any unsafe, non-PVP area, you will be prompted to choose which items you retain (following the existing rules for how many items you keep on death); also, certain types of items will always be kept on death – most notably coins, but also most quest-specific items and common, low-value items such as tinderboxes, fishing rods and the like.

You will then be given a choice of where you respawn – be that any of the respawn points you've unlocked (i.e. Lumbridge, Falador, Camelot or Soul Wars) or the last respawn 'hub' you passed through (typically, the last major settlement you visited). Once you have respawned, you'll be free to hunt down your gravestone to attempt to retrieve those items you did not keep.

Please note that the death mechanic used in the Wilderness and other dangerous PvP activities will not be changing from how it currently is, other than that your most valuable items will be decided by their Grand Exchange guide price, not their alch value.

Holly and Hawthorn (Easter 2011)
This year's Easter holiday event sees the official changing of the seasons, as the Queen of Snow hands things over to the Queen of Sunrise, allowing winter to pass in to spring. At least it would if someone hadn't stolen the ceremonial 'year baton'! What is normally a simple ceremony is edging towards bitter rivalry. If you don't commune with the elements and track down the year baton, we could all be forever trapped in winter…

While all that is going on, you'll also be able to side with either winter or spring by chopping down seasonal trees. Free-players will be able to fell holly trees to help bring in springtime, while members have the additional choice of chopping down hawthorn trees to side with winter. The Season Tree will keep track of how things are going, and the Land of Holly and Hawthorn will sway between the seasons based on how many of each tree is cut down.

Everyone who pitches in will earn this event's holiday item, but members will get the added option of making it more than just cosmetic, by charging it with the ability to locate (and teleport them to) evil trees around RuneScape, much like communing with a spirit tree. This additional function will only be available for a month after the event ends.

Royal Wedding
The marriage of Prince William to Kate Middleton on Friday 29 April brings with it a public holiday (in the UK), much reason for celebration and a party mood. To reflect that party spirit, towards the end of April, some of RuneScape's own royalty will be getting in on the act…

'Tis a tale of a Wildy-crossed monsters, you see, as the royalty in question is the King Black Dragon and the Kalphite Queen! Not that we'll get to see the ceremony (they're a very private couple), but any excuse for a party, right? So, to celebrate, Diango will be selling some party items, including confetti, bouquets of flowers, fireworks, bubble makers, firecrackers and commemorative mugs.

Have fun!

Mod Mark
RuneScape Lead Designer
Next Article
BattleSouls is an online multiplayer action game, currently in its open beta stages.
by Abubakr