New game details revealed for Pockie Ninja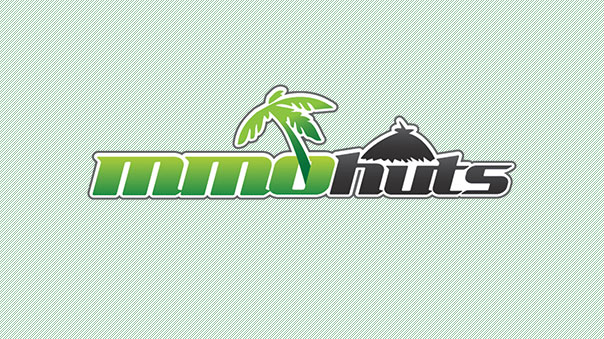 NGames has released new information regarding its upcoming Naruto-Bleach hybrid MMO, Pockie Ninja.
The game will feature hidden special areas which, when clicked on, will trigger random special events for players, including special item, equipment, pet, experience, and other rewards. Players can also enter a Jar Smashing Lucky Draw through medals or in-game gold, and win a variety of items, gifts, and outfits by playing. An item synthesis system will let players fuse items together, while pets can be trained and synthesized as well.
NGames also publishes Fairy Story Online.
Pockie Ninja Gameplay Screenshot
Source:
NGames Detail Pockie Ninja's Various Game Modes

Anime brawler shows it's about more than fisticuffs

NGames have revealed the varied & fun gameplay modes on offer in their recently released anime MMO, Pockie Ninja. While cooling down from the Naruto/Bleach inspired battles, players can explore the wilderness for rare items, take part in group/solo quests, capture powerful pets, take part in smashing (literally!) lotteries, synthesize items, and more!

Even ninjas need to take a break from fighting every once in a while.

With Pockie Ninja now in open beta, publisher NGames have revealed more information about the browser-based brawler's various gameplay modes, including everything from wilderness exploration and jar smashing mini games, to mob quests and pet training.

Exploring the great outdoors comes with many rewards in the Pockie Ninja universe. Besides performing storyline related quests where players must help protect Angel City from the evil spilling out of Demon City's walls players can also search for special areas hidden within the beautiful in-game scenery.

Finding and clicking these areas will trigger random special events for budding ninjas to complete, rewarding them with items, equipments, pets, stones, EXP and more.

Life is a lottery, whether you're a highly skilled Ninja or not. So, why not try to win a bounty of cool prizes by entering Pockie Ninja's Jar Smashing lottery?
NGames have proudly revealed more details about their unique Jar Smashing mode, which rewards players with precious items and a large number of new, useful outfits.

Players can enter the Jar Smashing Lucky Draw in one of two ways: either by spending medals earned in battle, or by spending gold, which is Pockie Ninja's in-game currency. Players can win game coins, gems, gift coupons, or even "anime outfits" if they're lucky enough.

The Jar Smashing rewards vary depending on the level of a player's character, meaning that the higher level a ninja is, the better the reward they stand to win!

Pockie Ninja is also boasting a wildly varied Multiple Synthesis system, which players can use to combine their items for awesome, often unexpected results.

Players willing to gamble and experiment with their item combinations have the chance to reap awesome rewards from the Multiple Sythesis system. A great way for players to ensure they're heading into anime-inspired battles with some of the rarest and most unique items available in the Pockie Ninja universe!

Pockie Ninja's world is roaming with potential pets for players to capture, nurture, and train to kick serious ass in combat!

An excellent pet can offer multiple roles of assistance to players, and each pet offers unique perks and benefits to its owner, providing diversified and unexpected assistance in battle.

Pets can be raised and trained in the Pet Kennel, as well as upgraded via Synthesis by capturing another low-level version of the same pet and combining them into a higher level creature. Be careful though: just like combining items, your synthesis attempts won't always be successful, especially when trying to make a high level pet higher!

Fighting, training pets, completing quests…it'd be easy for a Ninja to get overwhelmed with so much to do.

Luckily NGames have also revealed the Ninja Diary, which helps players keep track of all-things Pockie Ninja progress. The Ninja Diary details the quests a player has completed, quests available for them to take on, new content, daily information and more. A perfect way for casual and hardcore players alike to keep on top of their actions.

Furthermore, gameplay activity is rewarded with a number of daily gift coupons, unlocked by meeting the various Liveness requirements displayed in the Ninja Diary.

Remember to follow Pockie Ninja on Twitter and Facebook for more information.
Twitter: http://twitter.com/PockieNinja
Facebook: http://www.facebook.com/pages/Pockie-Ninja/188867071129005

Anime fans will feel right at home in the world of Pockie Ninja, thanks to the game incorporating some of the best known characters and special abilities from the infamous Bleach and Naruto series, including Naruto Uzumaki and his infamous Demon Fox form!

The upcoming brawler offers a deep item synthesising system, which allows any two items to be combined into often surprising results, and a robust choice of customisable outfits that each offer special abilities and stat boosts.
Pockie Ninja also does away with the usually rigid class system found in modern day MMO's, instead allowing players to freely change their class and school of ninja whenever they choose.

With so many ways to play and experience Pockie Ninja, you'll have endless fun embracing the ways of the ninja while helping to restore the natural balance of order to Angel City.
Next Article
Revelation Online is celebrating their second anniversary with a pair of events - a login event and the "Second Anniversary Party Contest...
by Ragachak