Revelation Online Launches New Sulan Expansion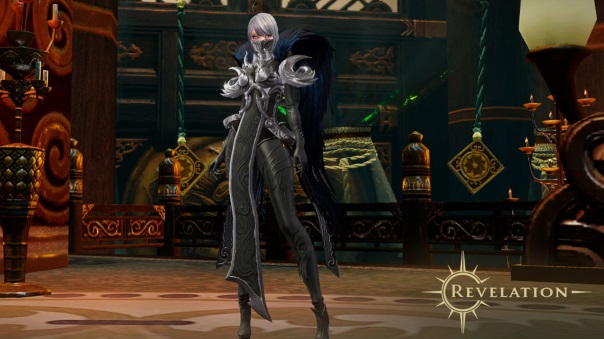 The latest expansion for Revelation Online, New Sulan is now live and free in the award-winning MMORPG from NetEase and My.com. This is one of the largest updates to the game yet, rebuilding almost every aspect of the game. They rebuilt the main quest locations in the game, and revising many others, New Sulan impacts all kinds of adventurers. Players can look forward to new dungeon bosses, class mounts, housing options, questlines and much more. In celebration of New Sulan's release, the Heart of the Ocean and Paradise Packs are made available to explore the newly explorable areas provided by the expansion.
Features of Revelation Online's Expansion 'New Sulan':
Capital City Sulan Rebuilt: New technology and player feedback made it possible for the developers to give the main quest hub of Sulan a vibrant redesign improving on both its look and functionality. New buildings have been added and include fresh-faced characters for players to interact with. Also, NPCs in general, have been changed up in regards to what services and quests they offer. Overall this updated, livelier city of Sulan will be much more trade and user-friendly, as well as easier to navigate.
Dungeon and Raids Revised: The remodeling of the dungeon system streamlines the rewards and difficulty settings for the Darkfall, Deserted Shrine, Grand Bulwark, Tower of Pain, Mech Citadel, Altar of Swords and Eternal Chasm dungeons. Some trial versions are removed, while the number of times adventurers can re-enter dungeons has been revised and new bosses are added. For all difficulties, new prizes are implemented with the best rewards and gear to be obtained from the Heroic modes.
Class Choices Changed: The Vanguard, Occultist, and Spiritshaper received the most attention in the class rebalancing in New Sulan, with numerous changes to their abilities and statistics. The flexibility to class choice increases at the same time for characters up to level 49, since the expansion adds three free changes to complement the existing options. Additionally, new female model choices are available for the Assassin, Blademaster and Gunslinger classes in the character creator and new fantastic looking mounts are available for each class.
Housing Refurbished: The magic barrier around seafront properties is removed so players can head to nearby waters to dive in and ride on water mounts. Once tired out from their shoreline exertions, players can craft an all-new furniture set! A group of strangely dressed merchants from a land far to the west has come to the Sulan Commerce Center, and they've brought with them a new set of furniture called the Phoenix Feather set. With the required material and a bit of effort piecing things together, the set should look great in your sea-view abode!
Expanded Guild Features: To improve the social stability of guilds, guild leaders are now automatically changed over if they are inactive for over two weeks. In the guild areas, new Guild Cultivations are available (Crit Defense, Defense Break Resist, Crit Increment, and Crit Reduction) all of which can be cultivated 200 times. Lastly, the Tower of Loyalty can be interacted with by the guild leader daily to provide the entire guild with a buff.
And more: The list of enhancements, additions and reworks is seemingly endless. New Sulan, revises achievements, shop cosmetics and PvP systems. New questlines are added and stamina restrictions to mounts and wings are removed.
Tanki Online, the action browser game by AlternativaPlatform (one of Russia's leading developers for massively multiplayer online games), is...
by Mikedot
Umbrella Corps: Gameplay Details Revealed - Tons of unique game mods available
by Mikedot
Our partner TreeofSaviorGame.com has sorted through the information for Tree of Savior and presented a summary of the four base classes.
by MissyS