Larian Studios Plays Cupid with In-Game Proposal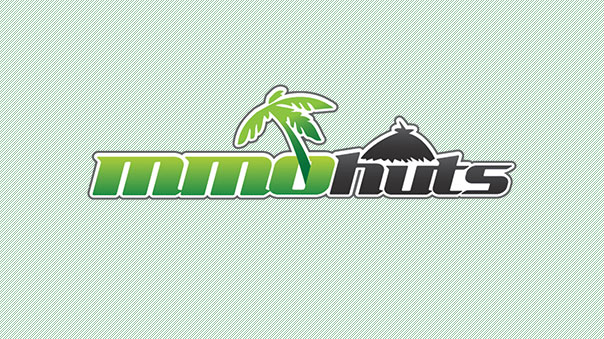 When Daniel learned that one of his girlfriend's favorite developers made a game in which you can create your own stories to play with friends, he hatched a brilliant plan to win her heart…
You can imagine that we at Larian Studios never expected to become a wedding agency when we started developing Divinity: Original Sin, but requests to use the game for marriage proposals began pouring in when we offered players a chance to create their own cooperative dialogs during our Kickstarter campaign.
Daniel, for instance, wanted to create a dialog of his own in which he'd ask his girlfriend, Dolores, to marry him. 'Sure,' we said, expecting to ship the game in plenty of time for those planning imminent proposals to enjoy.
With the delay of the game's release, however, Daniel had to act: He contacted us directly, asking what arrangements could be made to facilitate an in-game proposal. This was a man utterly tired of being unengaged to his Dolores, it seemed, and the delay simply wouldn't do.
Working together with the team's writers and designers, Daniel made not one, but two stories: one to get an unsuspecting Dolores over to Larian Studios and one to set up a proposal in the game.
The first was an outright fib: Daniel and Dolores, as it went, had won a fan contest to come and test-play the game at Larian Studios. So they did, but as she explored the game world, Dolores soon found a mysterious ring on the beach near Cyseal, engraved with a message. 'Bring me to the statue of the lady,' it said, 'and her spirit will be revealed to you.'
Later on, as they explored the game world, they located a statue in a forgotten corner. The magic ring was employed, and lo and behold, a ghost rose from the ground, bathing the area in golden light. 'I am the spirit of Love,' she spoke, 'so say what has been in your heart for so long!'
'Will you marry me, Dolores?', Daniel asked. 'I will!' the shocked Dolores answered. The rest is history. (Fortunately, history has been recorded and uploaded in our latest update video for posterity to enjoy).
Soon, however, proposal arrangements will be out of our hands: Divinity: Original Sin will release this Spring with a game editor, and we're very much looking forward to see what creative custom campaigns hopeful lovers will make to impress their beloveds.
Studio Wildcard announced today the start of its biggest and fiercest online multiplayer ARK: Survival of the Fittest tournament to date.
by MissyS
G5 and Taploft introduce a major new content update to Brave Tribe, adding over 70 quests plus new crafting recipes and more.
by MissyS
Wargaming begins its own professional league for World of Tanks players.
by MissyS