Relic Hunters Legend Announced for Steam by Rogue Snail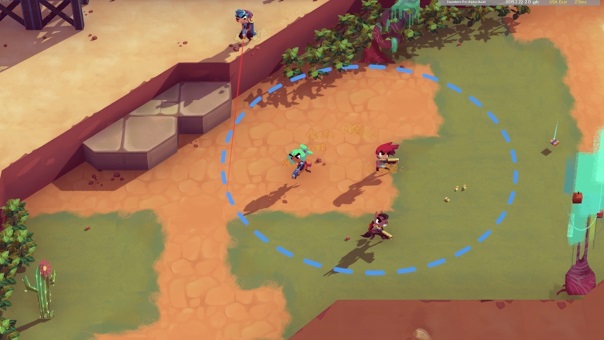 At the Kinda Funny Games conference at E3 2019, Rogue Snail announced Relic Hunters Legend for Steam. Relic Hunters Legend is a follow-up to Relic Hunters Zero and is from the minds behind it and Chroma Squad. Relic Hunters Legend keeps that same familiar art style and allows players to collect hundreds of relics and items, which customize each hunter. It will also run at 4K resolution and has unlocked framerates, so players can have a fully-powered experience. Relic Hunters Legend will also have controller support and button mapping, so each player can play the way they like.

Relic Hunters Legend Features:
● Zany Cartoon Art Style – With a modern cartoon art palette, Relic Hunter Legends bring a fun, engaging, and active animation experience.
● Touching Tale of Friendship and Time Travel – Uncover the mysteries of the past, get to know your favorite characters better and save the Galaxy. This
the dedicated campaign will keep expanding indefinitely with new storylines, characters and side stories being introduced via updates.
● Deep RPG Mechanics – Collect hundreds of items, hunters and relics, and customize the perfect relic-hunting machine! Relic Hunters Legend is an
extensive RPG where each Hunter can fit various playstyles.
● Up to Four Player Co-op – Play the campaign solo, or play with friends in this exciting and fun-filled galactic journey!
● All-out Top-Down Shooter Combat – Run-and-gun online with friends in full 3D environments involving smart enemies, incredible abilities, and unique items.
Play with either keyboard-and-mouse or a controller, and experience full verticality and freedom of movement.
● Stunning Graphics – Running at 4K resolution and unlock framerates, players will get the best of the game's innovative mix of 2D and 3D animations.
● True Free-to-Play Experience – Play for free entirely without being blocked by a paywall. All in-game materials can be completely unlocked by playing and we will remain transparent.
Treyarch's Black Ops III Beta Sets New Standard as the #1 Beta on PlayStation 4
by Mikedot
Get a new look at Age of Wushu's newest PVP mode.
by MissyS
Published by Aeria Games this anime inspired mmorpg blends a fantasy world with anime graphics and does it very well.
by Guest