Dungeon Rampage Officially Launches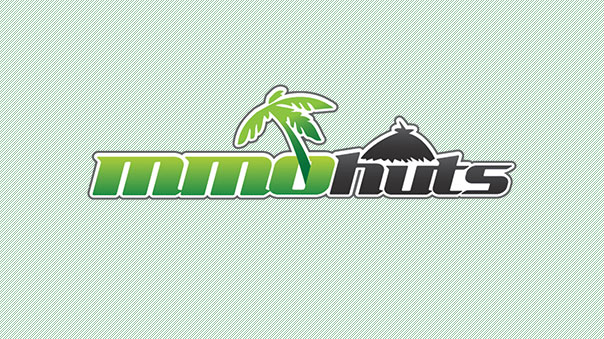 Rebel Entertainment has announced the official launch of Dungeon Rampage.
Dungeon Rampage features arcade-style dungeon crawling with synchronous multi-player action. The game launched its beta on Facebook earlier this year, and is now also available on Kongregate and DungeonRampage.com. Over 3 million gamers have played the game since its debut, playing over 6.7 million hours.
To celebrate the launch, a "Founder's Week" event will be held until September 11. Players who sign up on any of the three game platforms will get special in-game bonuses, including an exclusive character skin, customizable profile add-ons, and more.
To learn more, check out MMOHut's official Dungeon Rampage preview page, and keep an eye out for our upcoming hands-on with Rebel Entertainment!
Dungeon Rampage Launch Trailer
Source:
Action-Packed Dungeon Rampage Unleashed to Players Across Facebook, DungeonRampage.com and Kongregate

Rebel Entertainment Introduces Synchronous Multiplayer

Free-to-Play RPG on Multiple Platforms

 

Burbank, Calif. – Sept. 5, 2012 – Dungeon Rampage, the online game from developer and publisher Rebel Entertainment, an operating business of IAC (NASDAQ: IACI), officially launches today with new and expanded free-to-play content on Facebook Platform, dedicated site DungeonRampage.com and online gaming portal Kongregate.com.

Set against the backdrop of perilous dungeons and menacing worlds, players are able to enjoy arcade-style gameplay and synchronous online multiplayer action. Dungeon Rampage challenges players to band together, arm themselves and defeat the evil-minded minions of a vicious tyrant in this extraordinarily action-packed game.

"As a multiplayer action game that's compelling for traditional gamers as well as the new generation of online and social gamers, it's only natural that we continue to expand Dungeon Rampage across multiple platforms," said Mike Goslin, general manager, Rebel Entertainment. "We want our fans to have the ability to rampage together whenever or wherever they choose."

Since its beta launch on Facebook earlier this year, Dungeon Rampage has attracted over 3 million gamers and has become one of the most popular and top-rated games offered on the platform. Gamers from around the world have already:

Played more than 6.7 million hours

Battled together through more than 29 million dungeons
Curb-stomped more than 2 billion monsters, minions, and bosses

Looted more than 29 million treasure chests loaded with deadly weapons and other useful gear
Pocketed more than 13 billion gold coins

"Having already proved to be a hit with gamers, Dungeon Rampage's fast-paced, synchronous play will give our players an immense combat experience," said Jim Greer, CEO, Kongregate. "Rebel Entertainment created a riveting game, and we are delighted that quality titles like this are finding a home on Kongregate."

 

Dungeon Rampage provides combatants with a choice of six warriors, such as the hammer-wielding Berserker, the unconventional Battle Chef and the katana-slashing Ghost Samurai – with more to come soon. These fierce fighters are sent on a thrilling journey through the "Dungeon Games" of an evil king named Lord Dinglepus. From the lush jungles of the Royal Forest to the sulfuric depths of Crushmore Canyon, players can join other adventurers from around the world to bash, stab, shock, and even cook enemies, in a quest to topple the dreaded tyrant once and for all.

To celebrate the launch, Rebel Entertainment is hosting a "Founders' Week," in which players can sign up on any platform between now and September 11 to receive special in-game bonuses, including an exclusive character style, customizable profile add-ons and more.

To join the battle, visit Facebook at http://apps.facebook.com/welcometothedungeon/?anxrc=PressRelease, www.DungeonRampage.com, or Kongregate at http://www.kongregate.com/games/RebelEnt/dungeonrampage.
Next Article
ESL's record-breaking elite pro gaming tour, Intel® Extreme Masters, today announced that events in Cologne, Taipei and Katowice are set to...
by Mikedot
SG Interactive has announced a new event dungeon for players of Grand Chase.
by MissyS
Neverwinter's Lead Designer has revealed plans for gameplay updates and balance changes coming in the near future.
by MissyS