Ragnarok Online now free-to-play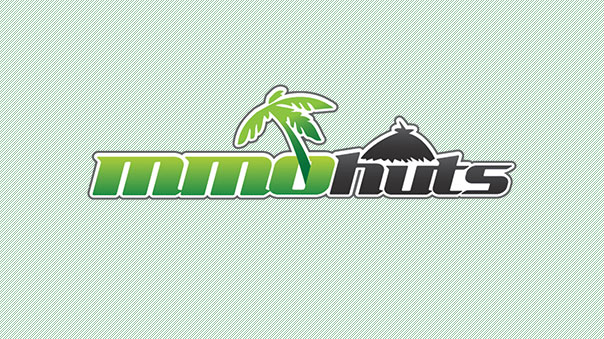 Ragnarok Online has launched its new "free-to-play" model today.
The model gets rid of the game's monthly subscription, replacing it with a VIP package, allowing more players to be able to play for free. Ymir will remain a VIP only server, while Yggdrasil and Valkyrie will remain open to account and character creation. VIP packages give 1.5x experience and drop rates, increased kafra storage, reduced death penalty, and access to special areas, buffs, and additional character slots.
Ragnarok Online is published at Warp Portal (Gravity Interactive), which also publishes ROSE Online, Requiem, and Dragon Saga.
Ragnarok Online Gameplay Screenshot
Source:
GRAVITY INTERACTIVE ELIMINATES MONTHLY SUBSCRIPTIONS ON RAGNAROK ONLINE!

Ragnarok Online Free to Play launch April 6, 2011

MARINA DEL REY, Calif. (April 6, 2011) – The clarion call goes out to all heroes of Midgard to return and play free with their Veteran friends.

Ragnarok Online, the classic fantasy MMORPG, has challenged over 50 million players worldwide. Ranging from epic Guild vs. Guild battles; to hundreds of maps with ferocious monsters; to reaching the pinnacle of achievement in over 70 different character classes; the possibilities are endless. Heroes of Midgard start as a Novice and may progress to be a Sly Ninja, or a Holy Arch Bishop; you can become the "1-Hit KO" Sura Class or the area buff and disablement ensemble crew of Minstrel & Gypsy. How about becoming a stealthy and fast-attacking Guillotine Cross or a "Bomb and Plant specialist" Geneticist? There are dozens more classes and specialties you can become while joining with friends to take on more difficult challenges!

Ragnarok Online has traditionally been a Monthly Subscription based game for access to game accounts; but now it will be free from Monthly Subscription with an option for a VIP Package that offers improved experience rates, monster drops, larger storage capacity and access to special NPCs and areas. Ragnarok Online offers three servers to choose from.

Ymir server is the VIP server containing all Veteran Subscription based characters from 2003 to present. Perfect for those returning heroes that want to rejoin their friends on their adventures and PVP action.

Yggdrasil (once a Monthly Subscription based server) and Valkyrie (a free to play server) will both become completely open to account and character creation for players that want to give Ragnarok Online a test drive; with Yggdrasil being the newest server (launched October 2010). Yggdrasil has the youngest characters and newest economy which makes it the ideal "fresh-start" server. You can still purchase a VIP package and play on these servers as well.
Special benefits await players that choose to make their account "VIP" such as:

1.5x Experience rate
1.5x Monster drop rate
Increased Kafra Storage
Less experience loss upon death
Access to special areas and Buff NPCs
Access to create characters on all 9 character slots*

All that is needed to play Ragnarok Online is a WarpPortal Account. You must bind your old Ragnarok Account to it, update the password, then login and play! Any concerns or questions regarding special circumstances can usually be found by searching the Knowledge Base (https://support.warpportal.com/KB/c2/ragnarok-online.aspx) and asking the Customer Service Team a question via the Ticket System (https://support.warpportal.com/Main/frmNewTicket.aspx).
Next Article
NCSoft and ArenaNet, developer of the acclaimed Guild Wars franchise, today announced that Tower of Nightmares, a terrifying new content updat...
by MissyS
AfterCharge is a battle that pits the Invincible versus the Invisible and hits PC and Xbox One next week.
by Ragachak
WeMade has revealed more new content coming to Riders of Icarus, this time with a PvE focus.
by MissyS