Prominence Poker Releases New Diamonds Faction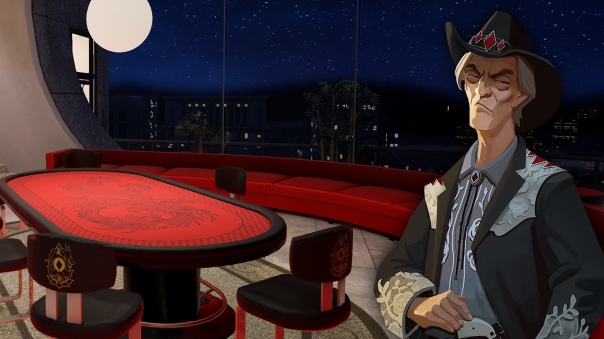 Discover the new Diamonds faction in Prominence Poker, available for free on PlayStation 4, Xbox One and Steam. Millions of players have visited Prominence Poker since its launch in summer 2016, to play the best Texas Hold 'em experience on console. Now, in advance of its first anniversary, Prominence Poker would like to introduce you to their newest faction, the Diamonds, joining the Hearts and Clubs, already available from the beginning.
Players gain a new venue to play in – The Diamonds Executive Suite. This slick new penthouse environment affords players a view of the Prominence skyline. In addition, new Diamonds outfits and table items will help you look your best while playing in the clouds and allows you to play no deposit slots. Searching for the right casinos that suit your gambling preferences, check it out here for more details! Are you one of those people who love to gamble, but don't want to leave the comfort of your own home? If so, you're in luck! Online casinos are becoming increasingly popular, and with the help of review sites there are now plenty of online games to choose from like Poker tournament!
Also included in this update are the addition of Loot Cases, which give players a chance to win shop items, boosts, chips, and more as new exciting rewards for leveling up. On top of this, Pipeworks Studio has also fixed a ton of bugs, added new Achievements, removed the level cap, and re-worked matchmaking to pair up players at a similar skill level, providing a more enjoyable experience for everyone VOIP is now also an opt-in feature, allowing players the freedom to choose if they want to chat with their competitors, or keep it quiet. Play at mega888 online casino games and feel like if you were at the casino.
Prominence Poker released its Diamond update today, which includes:
The Diamonds Affiliation – Tired of the other affiliations? Try the Diamonds!! With this new affiliation comes a new venue, new shop items, and a new way to earn rep!
More Affiliation Ranks – Players can now reach Rank 5 in their affiliations, adding 50 additional levels.
Loot Cases – Players earn Loot Cases every time they level. Loot Cases offer many rewards, including cosmetic items, chips and much more.
Better Matchmaking – Ranked matches will now match up players with similar skill levels.
VOIP Toggle – New option to switch voice chat on or off.
UI Changes – Shop items are now sorted by rarity, UI has been improved.

New Underground Content
New Achievements
New Sit-Out Timer System
Level Cap Removed
Tons of Bug Fixes
CCP Games and Dark Horse announce the release of EVE: Source, plus the second issue of EVE: True Stories.
by MissyS
BTS World will be available to download on Apple's App Store and Google Play starting June 26.
by MissyS
May marks the first year anniversary of Allods Online.
by MissyS