Population Zero Showcases Their Perk System for Character Customization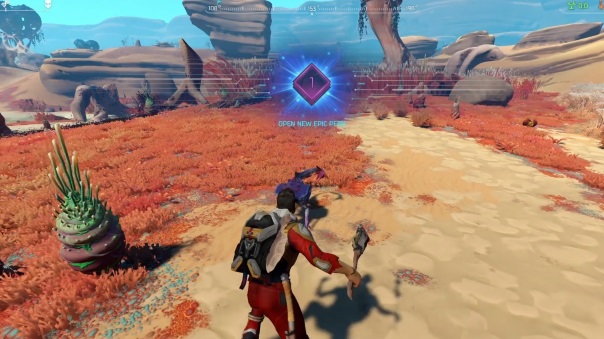 The Population Zero dev team released a dev blog this weekend that discussed the Perk System, which promises to be more than "just another talent system". Players will upgrade their characters in a plethora of ways, but they state that the most unique one is the Perk System. Every time a player partakes in an activity on Kepler, it could grant them a new perk to equip. This allows players to perform more actions efficiently and encourages players to do lots of different things while surviving on this harsh, unforgiving world. The conditions for obtaining these vary, from killing alien animals, to simply standing on the highest mountaintop for several minutes. The same perk can also be unlocked in several different ways. They also discuss how some perks can be temporary, permanent and saved. They also show off the Perk UI in the dev blog, which is linked below. Players can also still sign up for the Alpha Test right here. They also wanted to share some of their findings from the most recent Alpha Tests.
Last Friday Population Zero servers were open for another Pre-Alpha test session, where we introduced players to a new game build (0.04.02). Along with server and game optimization, we introduced a new alien creature known as Kso, a new health regeneration system, equipment durability, a new building tier, and a map expansion. The team has also worked on resource spawn points, character movement improvements, optimization, and environment loading principles.
The next Pre-Alpha test will be held as soon as we are done with player's feedback for the latest build. We hope that our players will be able to dive back into the mysterious world of Kepler and continue the world exploration as soon as next weekend. Everyone who has taken part in the previous tests is eligible for the next one, and as usual, we will also send out more invitations to those who applied for Pre-Alpha.
Next Article
Wargaming, the leading free-to-play MMO developer and publisher, today revealed the first details of Update 8.8 for its MMO action game, World...
by MissyS
Warner Brothers Entertainment has revealed a new MOBA, Infinite Crisis, based on the DC Comics Multiverse.
by MissyS