Grepolis gives away Easter chickens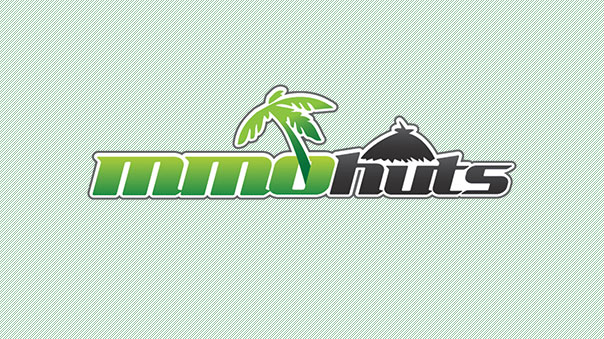 Easter events are beginning in InnoGames' Grepolis.
Every player will get a virtual Easter Chicken as a present for Easter. These chickens must be fed in order to lay golden eggs, and food can be found by letting city inhabitants search for it. Feeding a chicken will grant players golden eggs, which can be traded in the new Easter shop, which contains cultural items, spells, and special effects. Players can also purchase a second chicken if they desire.
InnoGames also publishes Tribal Wars and Forge of Empires.
Grepolis Gameplay Screenshot
 Source:
Grepolis: Feed the Chicken that lays the Golden Egg!

Easter Event provides Players with a Challenge

Hamburg, April 4, 2012. Today, InnoGames launched a new Easter event in its popular browser game Grepolis. Players don't have to go on a difficult search for Easter eggs, but can easily produce them in a new mini-game. Each player gets a virtual Easter chicken as a present. It must be supplied with food in order for it to lay golden eggs. These eggs can be exchanged in an Easter shop into special goods or advantages.

Each player starts the Easter event with an Easter chicken, which must be fed to start laying eggs in a chicken coop. Players can get feed for the chickens by letting their cities' inhabitants search for it. The resulting golden eggs can then be traded for a variety of goods and advantages in the new Easter shop. Among those are cultural items, spells and special effects, resources or the favor of the gods. In addition, players also have the opportunity to purchase a second chicken in order to turn a possible excess of chicken feed into golden eggs.

Grepolis is a strategy game set in ancient Greece. In the browser-based title, players are tasked with building up a vast metropolis and uniting with other players to establish a powerful military and conquer far away islands. The Gods of Greek mythology; Zeus, Hera, Athena, Poseidon, Hades and Artemis influence the players' fate. The game is free to play and does not require a download.

Next to Grepolis, German games company InnoGames has published major browser game titles like Tribal Wars and The West. With more than 75 million registered users, the German company belongs to the biggest developers and publishers of online games.
Next Article
A new video and information emerges about Scarlet Blade's intense PvP.
by MissyS
Aika Online - the upcoming free to play MMORPG by Gpotato will begin its open beta phase on December 18th. Learn more about Aika Online.
by Guest