Phantom of the Kill Launches First Anniversary Celebration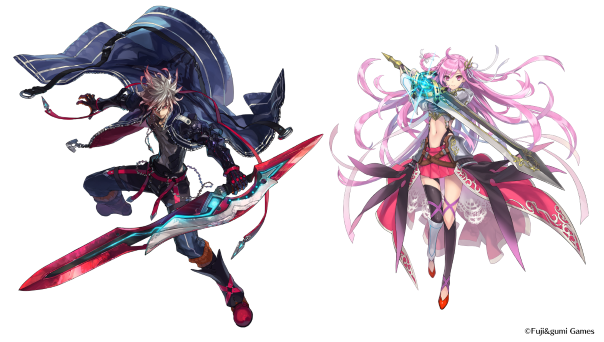 gumi Inc. and Fuji&gumi Games today announced that the global version of Phantom of the Kill is holding a special event to celebrate the first anniversary of its release, available in North America and Europe in 121 countries in the Google Play Store and 138 countries in the iOS App Store.
First Anniversary Quest and 6-Star Units
To celebrate this anniversary, the highest unit rarity has risen from five stars to six stars. A special Event quest makes six-star capable units available to all is open now. Now is your chance to experience power at a new level!
Available Units:
Laevateinn (Fire)
Tyrfing (Fire)
Event Period: Midnight May 18 — May 31 11:59 PM (PDT)
The Lazuli Recruiter will also feature six-star capable units. These are only the first of many to become six-star capable from now on!
Next Article
GameFuse, a leading publisher of free-to-play online games, is pleased to announce Kings and Legends Global; a highly addictive, competitive c...
by MissyS
Rocket League fans can now download the highly-anticipated basketball-inspired Hoops mode today, April 26, for FREE!
by MissyS
Zemi Interactive announced Friday (October 9th) that a massive new update went live for 4Story that raises the level cap and introduces a new ...
by MissyS