New GameLit inspired Space Opera: Intelligence Block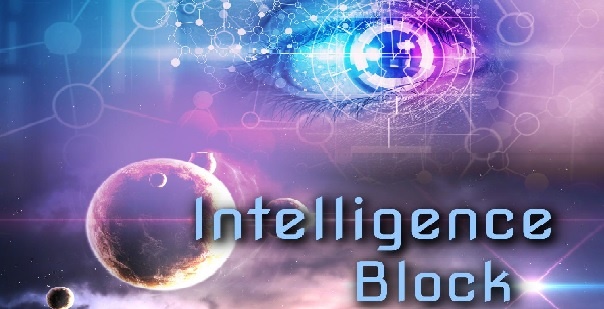 Dangerous pyrotechnic, gravitechnic, and nanotechnic displays as magic for your entertainment!
In the book Intelligence Block, performers battle it out with technology while playing the roles of magic users. Some seek fame and fortune, others do it for love of the art and the challenges that come with the job. For Talos June this is the career of his life, even if he chooses to put his life on hold to do it.
Talos June's world is shook by a series of events that propel him into action. For him action is thinking out the problem, planning out how to deal with contingencies, and committing to the plan at hand while being prepared for anything. Follow Talos June as he uses technology for exciting feats and adapts to changing situations.
Josh on Amazon had this to say about the book:
I'll be honest I had no idea what to expect when I picked this up besides I liked the authors first book a great deal. After reading it I still probably can't classify it. try to imagine techno wizard twitch streamers pulled into crazy sci fi AI mystery. About as close as I can get. What I can say is I enjoyed EVERY second of this, it was incredibly fast paced without a dull second well done characters and even after the end the mystery started isn't really figured out, so really looking forward to a sequel.
Giving it 5/5 stars!
You can find Intelligence Block on Amazon. Kindle price is $3.99 and can be read with a Kindle Unlimited membership!
Kit Falbo is a serious gamer from everything to video games to collectable card games. He managed to place 3rd in a world championship of Legend of the Five Rings. After raising his kids to school age, he now focuses his free attention on writing Science Fiction and Fantasy while having a big passion for GameLit.  He's currently working on the sequel to his first book The Crafting of Chess and a LitRPG Sci-Fi heist novella The Card Job.
United Front Games announced that Triad Wars would be ending its beta and service on January 20, 2016.
by MissyS
Perfect World Entertainment has announced that its flagship MMORPG in North America, Perfect World International, will soon be receiving a new...
by MissyS