Moon Hunters Art Book Released, PS4 Delayed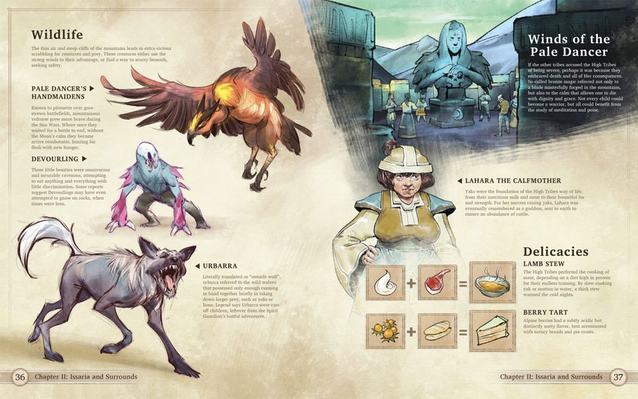 Moon Hunters has announced the release of their digital art book, along with a delay for the PlayStation 4 version.
Backers can now claim their art book rewards, and those who would like a copy of the book will also be able to buy it for $30 through the Humble Store. The art book contains:
Over 90 full-color pages
Over 7,000 words of accompanying explanations, from the perspective of a historian after the game's end
Bunches of never-before-seen concepts and lore
Strategic constellation-unlocking hints and recipe ideas
However, Kitfox Games also had a small announcement about the game's PlayStation 4 version:
Unfortunately, due to a few persistent technical issues somewhere between Kitfox and Sony, our launch on PS4 has had to be slightly delayed, in both North America and Europe. We aren't quite sure of the exact date yet, but we're hoping for (x). We're sorry for the delay — I promise you that all mistakes made were honest and we have been doing our best to prevent further problems.
There's generally two ways to make it big in the gaming industry. You either do something first, or you do something better than anyone else...
by NWOrpheus
Nexon officially confirmed the development of MapleStory 2 at GStar 2009. The company also announced that they would be working on other Maple...
by Guest
Jagex Games Studio, makers of the multi-award winning fantasy MMORPG, RuneScape, has announced the very first expansion pack for the game. Los...
by Mikedot