Rocket League to Spearhead Official ESL, RLC, and AVGL Events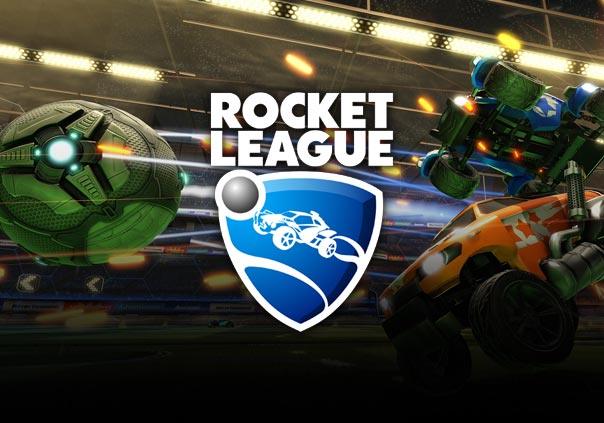 Psyonix, developer and publisher of the sports-action hit, Rocket League, announced today a series of amateur, collegiate, and semi-professional skill partnerships that strengthen its already-popular professional eSports initiatives. In addition to the Rocket League Championship Series (RLCS) announced earlier this month, Psyonix will also expand its competitive support beyond the professional level with the Electronic Sports League (ESL), Rocket League Central (RLC), and the American Video Game League (AVGL) starting this April.
"We're incredibly pleased to officially fund ESL, Rocket League Central, and the AVGL," said Luke Thompson, Competition & Events Manager at Psyonix. "With more than $30,000 in prize pools and scholarships, Rocket League players will now have a place to compete and develop their talent, regardless of their experience or skills."
ESL's Rocket League Go4 Cups are geared toward the amateur level, with weekly and monthly prize pools that will be increased in the upcoming season. "Seeing the growth and support that Rocket League has is truly exciting," said Sean Charles, Senior Director of Publisher Content, ESL. "With new players joining every day, we are eager to continue giving them a weekly place to play."
Follow all Rocket League Go4 Cups at play.ESLgaming.com/RocketLeague.
The American Video Game League, North America's leading collegiate eSports organizer, has partnered with Psyonix to create and manage the Rocket League Collegiate Spring Showdown for a USD $1,000 scholarship prize pool.
"The competitive Rocket League scene stems from the community," said Victor Suski, CEO of the AVGL. "We are excited to work with Psyonix on feeding this community through collegiate support. The Collegiate Spring Showdown offers incentive for students to connect with other passionate players to compete."
All playoff tournaments will be broadcast exclusively on Twitch.tv/AVGL.
Psyonix also announced a partnership with the Rocket League community powerhouse, Rocket League Central. The RLC has been instrumental in breaking ground for the Rocket League eSports scene through community-driven events since the game's launch in July of last year.
"Since discovering Rocket League in May 2015, my goal has been to help foster a viable competitive eSports community," says Blake 'CloudFuel' Tull, CEO, Rocket League Central. "We're excited to establish this partnership with a company that has continuously amazed us with their dedication to their community, and to announce the return of the fan favorite weekly event, Rocket Royale!"
RLCLs Rocket Royales will continue to provide competitive community events at the pro level and will help bridge the gap with semi-professionals as well. Its weekly formats will provide flexibility for non pro-league approaches to events with the ability to cater to players regardless of age or region.
Starting next month, Psyonix and its partners will offer a full spectrum of eSports events for all walks of Rocket League fans around the world.
Next Article
My.com is proud to announce that their modern military shooter, Warface has officially launched globally for Xbox Live Gold members.
by Ragachak
Brown Dust by Neowiz is proud to announce that their Summer Festival has begun in-game, with several fun events to take part in.
by Ragachak