Black Desert Online Updates Balenos Questline & Elvia Calpheon Realm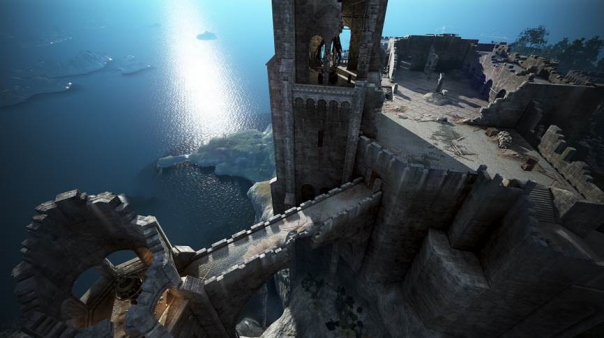 via press release
Pearl Abyss announced a major update for Black Desert Online, bringing major renewal updates to Balenos main questline, and the new Elvia Calpheon Realm.
Black Desert Online has brought a major renewal update to the main questlines in Balenos. Balenos is a warm hometown of adventurers, one of the first regions adventurers will encounter in-game, well known for having abundant resources such as wood and farming goods. The renewed main questline now offers fully dubbed cutscenes and refreshed NPC appearances, which will elevate the gameplay's immersive experience. The questline has also been streamlined to provide a clear understanding of the game's narratives, with several crossroad quests added which will offer various alternative outcomes for players to experience from the quest.
Along with this update, Black Desert Online introduced the Elvia Calpheon Realm, where players will be able to face transformed grinding zones with brand new mechanics in the hunting grounds of the Calpheon region. Encroached by the game's God of Despair, Hadum, the monsters in Elvia realm are significantly more challenging to defeat. Within the realm, players will find that "Rifts of Despair" can tear open throughout Elvia Calpheon causing the "Elvia Distortion Phenomenon" to activate, altering the weather in-game and ultimately spawning powerful bosses.
Elvia Calpheon Realm is an ultimate hunting ground for players who are keen to craft the new high-level gear "Godr-Ayed Weapons", and players will be able to loot materials for exchanging and enhancing the Godr-Ayed weapon, along with loot items required to upgrade alchemy stones in Elvia Calpheon.
Black Desert Online is continuing to work its way to improve the quality of the content in-game, along with providing new challenging content that the adventurers can take on in-game. The game is trying its best for players to experience the worldview that the game is trying to create.
Next Article
Mad Otter Games have officially announced the September release of the "Starfall" expansion for Villagers and Heroes.
by Ragachak
Beltane will give the players the opportunity to challenge both might and magic against the "Morcas" creatures.
by MissyS
Just A Game has announced the open beta of their newest free-to-play game, Kings and Legends.
by MissyS