Mission Against Terror releases clan system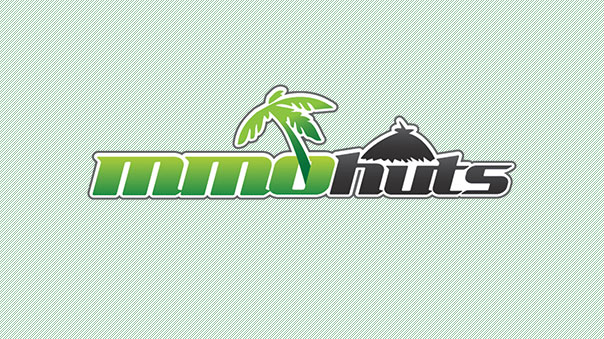 Mission Against Terror's latest patch has been implemented, adding the new clan system for players to find common allies in the fight against terror.
Clans can be created by players of rank 20 or above, and anyone rank 5 or above can join. Clans can support up to 1200 soldiers, making them capable of growing extremely large over time. Applications are built into the in-game clan system, making it easy for applicants and leaders to manage the recruitment process.
Clans will be able to battle on the Clan Battle server in 5v5 or 8v8 matches, which is open from 4 to midnight Eastern (1 to 9pm Pacific).
Mission Against Terror is published by Wicked Interactive (SUBA Games), who also publishes ACE Online, Priston Tale, and Fragoria.
Mission Against Terror Gameplay Screenshot
Source:
Mission Against Terror Debuts Clan System with Hail of Bullets

Popular, Free-to-Play MMO Shooter from Wicked Interactive Gets Competitive

TORONTO, ON November 1, 2010-Mission Against Terror's clan system has been unleashed.  The results, as we're sure you'll agree, were worth the wait; get ready to lock and load, soldiers! The clan system is nothing short of comprehensive as players will find both a simple and engaging framework behind it.

How It Works:

Clan leaders will be required to be a seasoned veteran at Rank 20 to be able to create a clan, with members only requiring minimal battlefield experience at Rank 5 to join a clan.  Up to 1200 soldiers in total can be enlisted at any given time. Players can send applications to clans completely within the system without the need to visit clan-specific forums or anything third party, and clan leaders can approve or deny applications with ease.

The heart and soul of the clan system is the Clan Battle server, where clans can participate in 5v5 or 8v8 scrims. The process is simple: Players create a game much like a regular game room but only members of the same clan can join that room. Once the team of 5 or the team of 8 is all ready to go, the system will match the team with another team of the same size and the match will begin.

Results are tracked by the system and clans are ranked based on their performance, encouraging competitive play. There's no need to set designated times or coordinate with other clans to get a clan match going, matchmaking is done in real-time and on-the-fly, allowing for less wasted time setting things up and more time taking each other down.

The Clan Battle server will be open every day from 4:00PM EDT(GMT -5) to 12:00 Midnight.  Exciting times are near… gear up, turn the safety off and fight your way to the top!
Next Article
Many digital card games are simply the physical card games transformed into a digital format.
by Abubakr
This week, Nosgoth has introduced the Forge, its new crafting system.
by MissyS
Wargaming today announced special in-game promotions for its massively successful PC action MMO game World of Tanks during the month of May in...
by MissyS