Battle Hordes launches globally on iOS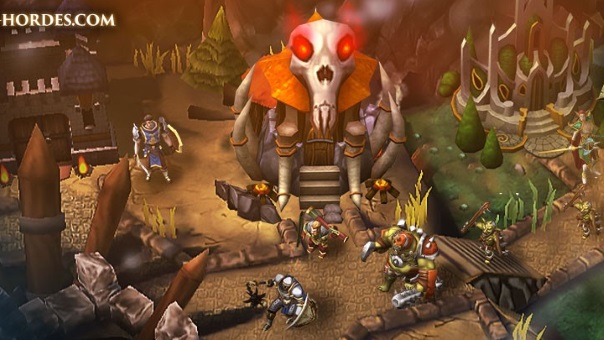 The global launch for the game by Xyrality, Battle Hordes is officially live! It's available on iOS and is a new free to play strategy MMO featuring diversified combat and an interesting alliance system. The whole of the game is animated in 3D, from the city, the map and the PVP/PVE are completely animated. The strategic map, in addition to simply being a map also acts as a ranking system where players can change the position of their cities, by defeating opponents in battle. The center rewards high bonuses who can assert themselves and stay on as king of the hill. Six tribes are featured for armies to prepare for epic battles, each with their own strengths and weaknesses, to secure resource-farms, to hunt down monsters, as well as compete for dominance.
"Our goal was to create a high-quality product with extraordinary unique selling points and we can proudly state that we have achieved this goal. After the extremely positive feedback of our players we are very excited to see how Battle Hordes will perform in the different markets worldwide!", says Sven Ossenbrüggen, CEO at Xyrality.
Battle Hordes is now available on the iOS App Store.
Today, Warner Bros. Interactive Entertainment released two new Champion Profile videos for Infinite Crisis. The new videos give fans an in-dep...
by MissyS
Orisa is a medium difficulty tank hero who serves as the central anchor of her team.
by Abubakr
It's time to suit up or shut up because Master of Eternity (M.O.E.) is here!
by Ragachak