New Knight Age Trailer and Content Announced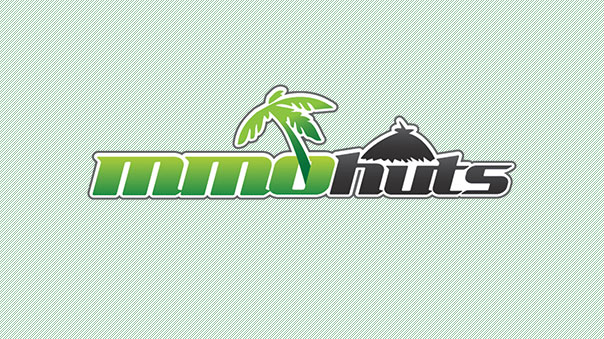 Joymax has provided two new trailers and information about the upcoming beta test for Knight Age.  First, the number of mounts from closed beta has been doubled, with a new duck mount being a special treat through a hidden quest chain.  The Pupa pet system has also received some improvements, and the number of Pupa has also been doubled.
Additional dungeons have been released, which are randomly generated.  The new bosses have a chance to drop some of the new Pupa being introduced.  Massive PvP battles are being added with open beta, supporting up to 100 players at a time.  Open beta begins on August 28.
Joymax also publishes Silkroad Online and Digimon Masters Online.
Knight Age Gameplay Trailer
Source:
Knight Age, Free-To-Play 3D MMORPG, Packed With New Game Content For Its Open Beta Test

The Knight Age Open Beta Test Begins On August 28th with A Variety of Exciting Content

August 17, 2012— Joymax, leading online game developer and publisher widely known for Silkroad Online and Digimon Masters, today unveiled some of the additional content being added to the upcoming free-to-play MMORPG, Knight Age. With open beta starting on August 28th, Joymax is also pleased to announce players will be able to carry their open beta progress straight into commercial launch later this year! To pre-register for the open beta and to download the game in advance, players simply need to have a Joymax account, created at http://www.joymax.com/KnightAge/. Perhaps you may become the winner of a brand new laptop!

Knight Age is known first and foremost for its mounted combat, the most common way to enter into battle. Players can raise their mounts and create unique strength and ability combinations to suit their personal play style. While closed beta offered players a limited number of mounts, open beta will double the amount. Joymax has even gone completely "quackers" on new rides, adding a new Duck mount for those who complete the hidden avian quest chain.

Not to be forgotten, the Pupa pet system is also receiving a thorough set of improvements. These pets quickly become your trusty battle companions, and vary from player to player depending on how they are nurtured and raised. With a variety of Pupa to choose from, they can be collected and even combined to create an even stronger Pupa! Just like the newly added mounts, players can expect double the amount of Pupa added for OBT.

Armed with new Pupa and riding new mounts, players will be able to tackle additional dungeons being added for the open beta. These randomly generated dungeons will not only test a player's power against the monsters, but also their ability to maneuver through traps and puzzles to reach the final boss. These new bosses have a chance to drop rare Pupa eggs that will be like nothing players were able to acquire before!

The most anticipated feature launching during open beta is the PVP War system. This colossal PVP mode can support up to one versus one hundred players and will determine who will become the sole owner and wielder of Excalibur! Open beta also brings the launch of the guild system known as Legions. Legions will be able to take the field against other guilds for the Order of Knights, which pits 50 vs 50 in mounted combat. To arms, Knights, and prepare for battles both large and small!

Knight Age is a 3D fantasy MMORPG that takes players through a vast world of Knights battling against a malicious God. Knights perform elaborate attack skills on mobile mounts, with each ride providing different types of power-ups! This is in addition to 50 vs 50 Legion combat, the 1 vs 100 Battle for Excalibur, and the Pupa pet system, where raising a strong companion takes nurturing and dedication.

Knight Age's official Open Beta is scheduled to begin August 28th, and excited players can already download the open beta client at http://bit.ly/GKADL0814. Participants of the closed beta simply need to run their client on the day of Open Beta Test launch to get the latest patch.

Players looking for all the juiciest tidbits, such as daily game information, character tips, and plenty of screen shots can check out Knight Age's Facebook at http://www.facebook.com/officialKnightAge, or Twitter at @OfficialKnightAge.
Next Article
Carbine Studios has recently posted patch log changes for their upcoming Fantasy/Sci-Fi MMORPG WildStar, which brings a slew of new changes an...
by Mikedot
Today, Warframe is celebrating its three year anniversary with all players with gifts and a special discount.
by MissyS
Publisher NovoPlay and developer SkyDreams Software are introducing Warkeepers to the English-speaking community.
by MissyS