MapleStory introduces Rise of Fellowship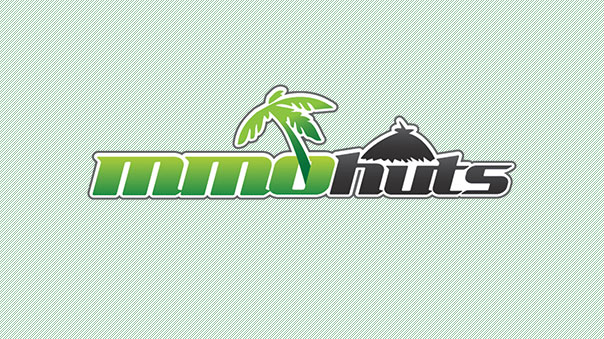 A new update has hit MapleStory, introducing new features plus a candy bucket full of Halloween fun.
The "Sidekick System" lets players levels 15-120 pair up with low-level players to grant experience boosts and buffs that increase every hour the relationship grows. Players will gain experience boosts so long as the higher level player is at least five levels higher.
The "Monster Familiar" system lets players collect monsters as pets and train them into fighters that can join them in battle. Monsters come in different rarities and can be traded.
Finally, Halloween events and items will be found around Maple World, including new cash shop items and a Halloween-themed raid.
MapleStory is published by Nexon, which also publishes Mabinogi and Dragon Nest.
MapleStory Gameplay Screenshot

Source:
The Rise of Fellowship

Sidekick System, Monster Familiars and spooky Halloween events rock MapleStory this month

October is a busy month for MapleStory, Nexon's hit 2D side-scrolling massively multiplayer online game, and there are no signs of slowing. This month players can anticipate big changes in their questing routines with the Rise of Fellowship update, which adds a Sidekick System and Monster Familiars to everyday battle in Maple World.

For lower level players looking to keep up with the big boys, MapleStory's new Sidekick System will give them the opportunity to boost their stats and level up quickly when questing with more experienced friends. Players level 15-120 will soon be able to pair up and participate in the new system, where lower level players can gain EXP boosts when they quest with their friends, who must be at least five levels higher. EXP is shared between the two players and a buff is gained every hour the relationship is maintained.

Monsters are also making a splash in this month's update with the Monster Familiar system, which lets players collect different types of monsters and grow them into elite fighters. Players can collect dozens of different monsters that can be deployed to fight by their side. Some Monster Familiars are more rare than others, and players can attempt to find them all or trade with friends.

Players should also be on the lookout for special Halloween themed items and events during the Rise of Fellowship update. Zombies, goblins and other monsters will all be waiting for players looking to get spooked in Maple World. A new Halloween themed raid will be available, and special Halloween-themed cash shop items will let players join in the spooky fun too.
Next Article
Goodgame Studios has announced that they have expanded the BIG COMPANY brand, with BIG COMPANY: Skytopia.
by Ragachak
Back in 1997, the first of the OTHERLAND tetralogy was published by Tad Williams, which has since become a lynchpin of the cyberspace Sci-Fi.
by Ragachak
Scheduled to launch this June, Dragon's Wrath is a horizontal, combat-based MMORPG that casts players as daring heroes during a time of grea...
by Mikedot