MapleStory introduces Cannoneer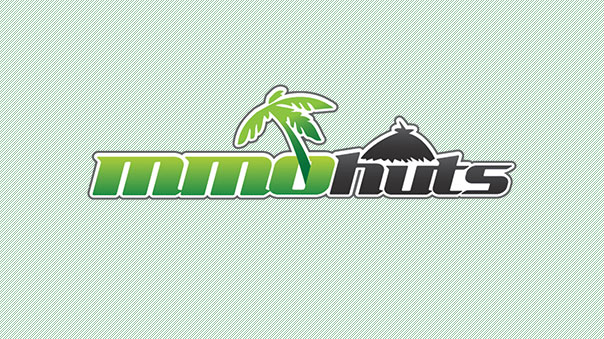 The first part of MapleStory's "Legends" update is now live, introducing the first of three new classes: the Cannoneer.
The Cannoneer is a pirate, accompanied by a monkey, who has adapted the ship's cannon into a Hand Cannon useable in battle. He specializes in long-ranged attacks, including the Cannon Bazooka, Monkey Madness, and Nautilus Strike.
Two more classes, the Demon Slayer and Mercedes, will also be introduced to MapleStory soon.
MapleStory is published by Nexon, which also publishes Mabinogi and Dungeon Fighter Online.
MapleStory: Cannoneer & Legends Screenshots
Source:
All Hail the Cannoneer

First new Legends class blasts his way to MapleStory today

The first phase of "MapleStory's" earth-shattering Legends update is upon us as the Cannoneer joins the ranks of Maple World's elite on Dec. 7. The Canonneer is the first of three new classes to join Nexon America's side-scrolling powerhouse MMORPG.

A young beginner with dreams of becoming an Explorer will now set a course for Maple Island. After being attacked by a Balrog and swept away to the tropical Coco Island, a new region near the Nautilus, this young pirate and his sidekick monkey adapt a ship's weapon into a one-of-a-kind Hand Cannon to battle against evil.

As his name suggests, the Cannoneer specializes in long-range attacks. His powerful Cannon Bazooka attack overloads his cannon and fires a blast that attacks multiple enemies at once. Armed with his monkey sidekick, the Cannoneer's Monkey Madness attack detonates a cluster of special bombs simultaneously to attack and stun several monsters at once. Lastly, with his Nautilus Strike attack, the Cannoneer can command the submarine Nautilus to bombard every monster on the map.

When released earlier this year in Korea, the Legends update shattered the maximum concurrent player record for all online games in Korea when 626,852 players played at the same time.
Next Article
On August 6, 2010 Quake Live finally entered full release. It had been operating in open beta testing before that. Two optional subscription t...
by Guest
The martial arts MMORPG Age of Wulin will release a new expansion on June 16th, named Chapter 6: Blood & Flowers.
by MissyS