Manipulate the Void with Warframe's New 'Limbo Prime', Out Now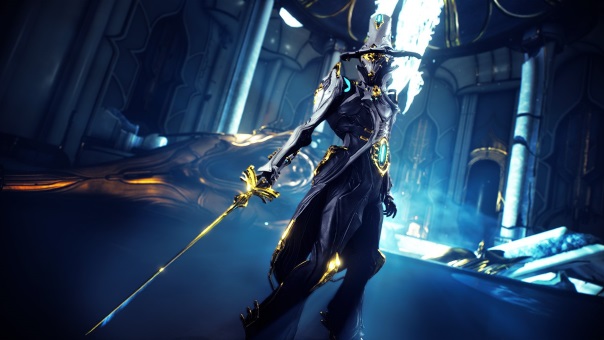 Digital Extremes has emerged out of the Void today with their latest Prime Warframe, Limbo Prime! Alongside it is a full Prime Access package of weapons and accessories for Warframe across all consoles and PC and bend the Void to your will with this golden gentleman. Surface from the Planes with Limbo Prime by arming him with commanding Prime weapons such as Destreza Prime, a high puncture rapier that devastates armored foes and Pryana Prime, a secondary automatic shotgun that shreds enemies with ease. Limbo Prime is Warframe's 57th playable Warframe and 21st Prime Warframe. The purpose of the Prime Access program is to introduce rare versions of characters, weapons, and accessories that offer superior performance and other advantages. These can be earned through the in-game Relic hunting system or instantly accessed via the Prime Access Pack.
Purchase of the Limbo Prime Access will grant Tenno access to Limbo Prime, his fantastic weapons, and the following extras:
Limbo Prime Glyphs: Embody Limbo Prime with these Prime Glyphs.
Limbo Prime Accessories:

Oblivia Prime Syandana
Rift Walker Prime Sigil
90 Day Credit Booster
90 Day Affinity Booster
In addition, tune in during TennoLiveon Saturday, July 7th at 3 pm PST to learn about one of the biggest reveals of 2018!
Next Article
Aeria Games, a leading global publisher of free-to-play online games, has released the full website for F.E.A.R. Online.
by MissyS
Ship of Heroes released their latest newsletter, with a focus on innovation in keeping the FPS high with large numbers of players.
by Ragachak