Legacy Quest: New Rougelike Mobile Game From Nexon M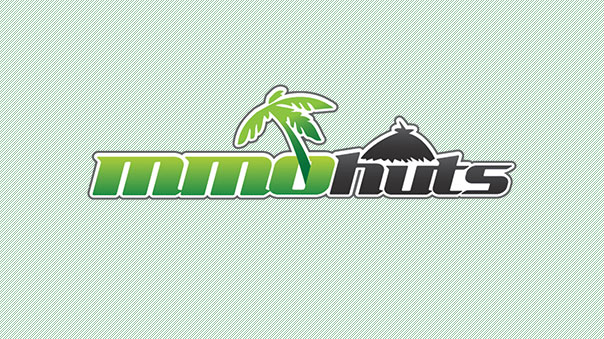 Nexon Co., Ltd. ("Nexon"), a worldwide leader in free-to-play mobile games, and Socialspiel Entertainment GmbH ("Socialspiel"), a Vienna, Austria-based mobile games studio, are developing Legacy Quest, an upbeat, roguelike-inspired action role playing game (RPG) for mobile devices. Legacy Quest will be available worldwide later this year as a free download for iPhone, iPad, iPod touch and Android devices.
Legacy Quest puts players in the fearless boots of a proud line of customizable heroes, where they will explore massive dungeons while fighting monsters and uncovering rare loot. Death of a hero is permanent in Legacy Quest, but every creature vanquished and Soul collected will give players the ability to unlock powerful new traits, enhancing the next hero in their bloodline to continue their epic adventure and take on increasingly challenging monsters and dungeons. Players will adventure through ever-evolving dungeons set in a unique and highly stylized fantasy universe, inspired by the classic 8-bit RPGs of previous generations.
"Socialspiel is taking a fresh approach to the fantasy RPG genre with Legacy Quest's unique customization and crafting, and a vibrant, gorgeous art style," said John Robinson, General Manager of NEXON M, Nexon's mobile game publishing division.
Players will create, customize and upgrade their weapons to fit their play style through Legacy Quest's unique crafting and customization system. If a hero is slain in a dungeon, their custom gear will be added as new items to the game world and become discoverable by other players as they hack and slash their way through waves of monsters. Legacy Quest's social features will allow players to trade weapons and armor with their friends, join Guilds to work together to overcome challenges and compete in the player versus environment (PvE) dungeon challenges to earn a spot on the leaderboards.
"Every time a player takes their hero into a dungeon in Legacy Quest they're creating their own personal journey that will quite literally echo throughout every other player's game experience in the form of epic loot," said Mike Borras, CEO of Socialspiel. "But it's not entirely about collecting loot, we're going to ensure that players are met with an awesome feeling of accomplishment in Legacy Quest as they battle their way through hordes of monsters while sharing that adventure with friends."
Learn more and sign up to receive news, information, and a chance to join the exclusive Legacy Quest beta by visiting: www.playlegacyquest.com
Next Article
After months of katana-waving mayhem and Titan destruction, Atari, one of the world's most recognized publishers and producers of interac...
by Mikedot
Kill3rCombo, publisher of the hit free-to-play action MMORPG Elsword, has introduced a brand new system to the game that allows players to col...
by MissyS
Produced for North America by THQ*ICE, Dragonica Online is scheduled for its official launch on October 15th, 2009.
by MissyS