Luvinia introduces Abbes Dungeon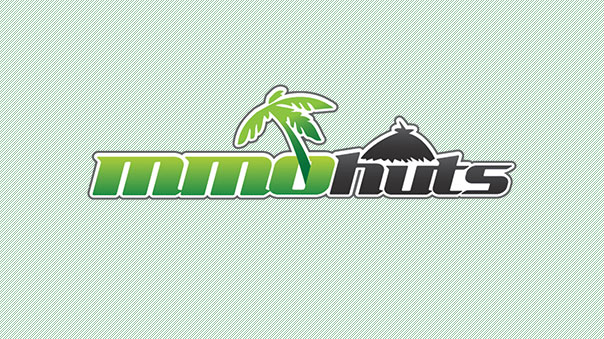 Luvinia Online has just released a new dungeon and raised the level cap in its latest update.
The level cap has been raised in 87, just in time for players to tackle Abbes Dungeon. This dungeon features an enchanted garden, an Underground Palace, and the boss of Abbes: Shin, accompanied by Kohler the Minotaurus.
As part of the update release, Outspark will host seven Kill Billy PvP events on Weekdays until April 6, where players must try to be the last one standing in a battle for some awesome loot. Players can also get a free experience boost from redeeming the code ABBESEXP.
Outspark also publishes Fiesta Online.
Luvinia Abbes Trailer:
Source:
Luvinia Online Releases Abbes Dungeon: Epic PvP Fighting Where Hell Reigns King

Level Cap Raise with Massive Instanced Zones, Badass Bosses, and a Monster Rock Soundtrack

SAN FRANCISCO – March 29, 2012 – Today, Outspark raised the level cap on its brand new free-to-play fantasy MMORPG, Luvinia Online, to Level 87, and opened Abbes Dungeon, a massive instanced zone of fierce PvP fighting, to players Level 80 and above.

Players have been training for weeks for the bloodbath that's about to ensue in this kill-or-be-killed, loot-rich zone of no consequence. Upon approach, a guitar shreds as fireflies dart around the enchanted garden entrance, but the roar of the God of Darkness can be heard from the Underground Palace where Shin, the ruthless boss of Abbes, lay waiting with his faithful sidekick, Kohler The Minotaurus, and his thug militia. Only the strong will survive.

"Abbes has incredibly cool graphics and a killer soundtrack to accompany the attacks of unrelenting bosses and mobs – our players will be impressed with how hard they're going to have to fight," smiles Philip Yun, CEO, Outspark. "Kudos to our developers, Simo and Shanda Games, for rewarding Luvinia's highest level players with such challenging content."

Weekdays, from now until Friday, April 6, 2pm PT, Outspark is hosting seven wicked Kill Billy PvP events where players can test their mettle by trying to defeat an all-powerful GM. Big loot will be dropping and there's sure to be mayhem as players vie to be the last one standing. REDEEM CODE ABBESEXP FOR A FREE EXP BOOST, http://www.outspark.com/redeem?src=osk&aff=PR&kyd=media.
Next Article
Lionhead Studios are thrilled to announce that Fable Legends will be launching on Windows 10 PC as well as Xbox One later this year.
by Mikedot
Nexon America and WeMade have launched an epic 'Ride of your Life' sweepstakes to celebrate the upcoming free-to-play Riders of Icar...
by MissyS