Summer Festival Arrives In Digimon Masters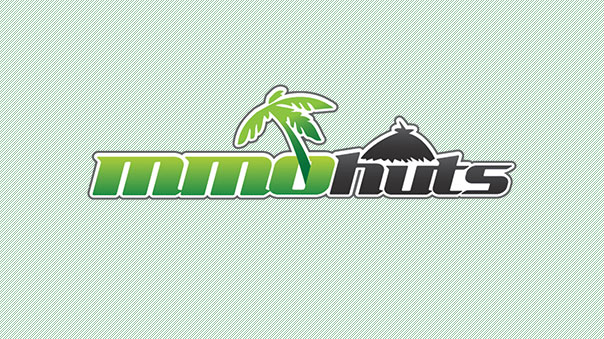 Digimon Masters Online is preparing for its new Summer Festival update.
The update raises the level cap to 90, granting players new skills and four new Maze floors to explore. Two new Mercenaries (Salamon and FanBeemon) have been introduced, while two new field drops for companion Digimon (Dogmon and Armamon) are available, along with Lopmon's Ultimate form. Players can also discover and try out twelve new avatars for the summer.
Digimon Masters Online is published by Joymax, which also publishes Silkroad Online and Karma Online.
Digimon Masters Gameplay Screenshot
Source:
BEAT THE HEAT WITH DIGIMON MASTERS

New Summer Festival Update Just In Time For Summer Vacation

Seoul, Korea, June 27, 2012— Joymax, leading online game developer and publisher, announced today its latest update for the popular online massive multiplayer title, Digimon Masters. A fantastic universe where our world and the Digital World are closer than anyone would have imagined is about to change in ways never expected! Digimon Masters continues the story and heightened sense of urgency found in the Digimon anime. This summertime update will bring tamers a raised level cap, all-new Digimon, new items and new maps! New and returning players can check out all the fun at the Joymax portal at http://www.joymax.com/portal.

The new Summer Festival will have power growing stronger as players and their Digimon can now attain the lofty goal of level 90! With this increased level cap, comes new powers to explore, and players will now have the opportunity to delve deeper into the mazes of the Digital World with four new Maze floors to explore on the journey to 90!

New Digimon have also joined the fray including two new Mercenaries: Salamon (who will digivolve to BlackTailmon) and FanBeemon. In addition, Lopmon's Ultimate form can now be unlocked via the Angel Ring item. Two new field drops for companion Digimon are also included in the update, Dogmon and Armamon, making a total of six new Digimon available for the summer. Salamon was the official winner of the "Most Wanted Digimon Poll" event and Joymax is pleased to add him to the game. Leveling these new partners is the perfect opportunity to try out the hot new items including twelve new summer avatars!

Digimon are well known all over the globe as part of the famous Japanese TV animation series. Digimon Masters is the first ever 3D online game based on the Digimon universe with more than 1,000 characters featured from seasons 1 through 5 of the series. Not only is it faithful to the art design, Digimon Masters closely follows the original story that will satisfy both loyal fans of the series as well as the average gamer. The game seamlessly combines pet training simulation with role-playing elements to deliver a one of a kind gaming experience. Featuring real-time combat, Gamers will be thrilled with the challenges brought forth by real-time combat which requires quick thinking and good reflexes. Players can also become one of 8 Royal Knights. Royal Knights are Digimon who are in charge of each area in the Digital World. Leaders of a guild that conquers one of these areas can become a Royal Knight who has the right to impose taxes along with other perks and obligations.

To get the latest information and regular contests for amazing prizes, players are encouraged to follow the official Facebook page at http://www.facebook.com/digimonmasters Players can also check out more details at http://twitter.com/dmojoymax/
Some fighters like to shake it up in the middle of the pack, shield and sword in hand, striking at the very heart of their enemies.
by Guest
The latest content update features the latest chapter in the epic game, "Chapter 4-2: The Devil in the Desert."
by MissyS