January updates to Dragonica Online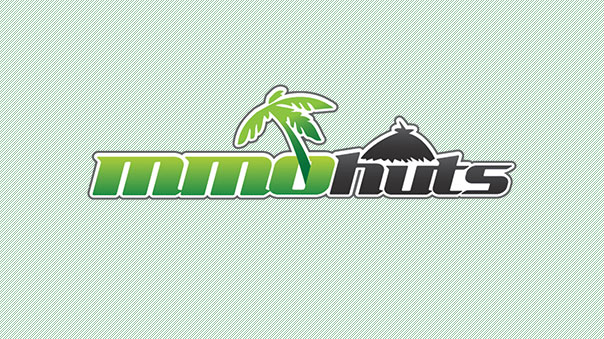 January is bringing a series of large updates to Dragonica Online, which is calling it a "New Year's Evolution" event. The month brings a new server, new pet, and two new dungeons. New events have also been added. Here are the details:
Features
New Server: Dekard: A new realm for adventure in the land of Dragonica opens soon! Beta testing will commence on Tuesday January 26th and server-specific events will be held in-game to celebrate this momentous occasion, granting early adopters opportunities for early rewards.

No data wipe will occur when this server transitions from beta to live.
New Dungeon: Van Cliff Mansion: Enter Van Cliff's shadowy lair and discover the dark secrets therein! This high-level dungeon is for only the bravest heroes.
New Dungeon: Temple of Water: Confront the aquatic menace that lurks in the murky depths of this submerged temple! This dungeon is designed for mid-level adventurers.
New Pet: Woodster: Looking to branch out and choose a combat companion who's a little stumpy? Soon you will be able to adopt a Woodster as a pet! These loyal ex-monsters grant special gameplay bonuses when properly cared for and fed.
Events
Events on the New Server: The Race to the Top event makes a return! Top scorers in Mission Maps on the new server, Dekard, will be rewarded for their efforts. Rapid leveling more your style? Strive to be a "server first" and reach a milestone level before anyone else! That's not all, growing guilds will receive prizes as well! More details soon to come.
+50% EXP Boost: Two weeks of increased experience rates on both Vyvern and Dekard to celebrate the first month of 2010!
Slay a Monster a Day: Dragonicans, your service is needed! With monster populations on the rise, Lord Steven has announced a grand hunt be assembled to thin their numbers and keep the citizens of Port of the Winds and all other villages safe. Your task is simple: slay a monster a day and be rewarded for your efforts! Click here for more information.
Wrath of the Winter Wardens: Wacky winter-obsessed individuals calling themselves the "Winter Wardens" have taken to planting forests of fake Winter Solstice Celebration trees! Destroy the fake trees they plant to preserve the sanctity of the season and enjoy the leftover holiday consumables they drop.
Return of the O/X Quiz: Everyone's favorite [Gada Coin]-granting quiz event is reborn! Combine a newly-designed format and three times more quizzes per week for a wholly improved O/X Quiz.
Next Article
Under Night In-Birth Exe:Late the latest anime fighting game from Arc System Works' catalog will be available today at 6PM PST on Steam (...
by MissyS
Magic Stone Knights, the highly anticipated mobile game, is set to captivate players worldwide with its official global launch today!
by MissyS
Webzen has announced that MU Online will release Season 12 Part 1 on April 25, 2017.
by MissyS