Heroes Tactics Aims to Subvert eSports on Mobile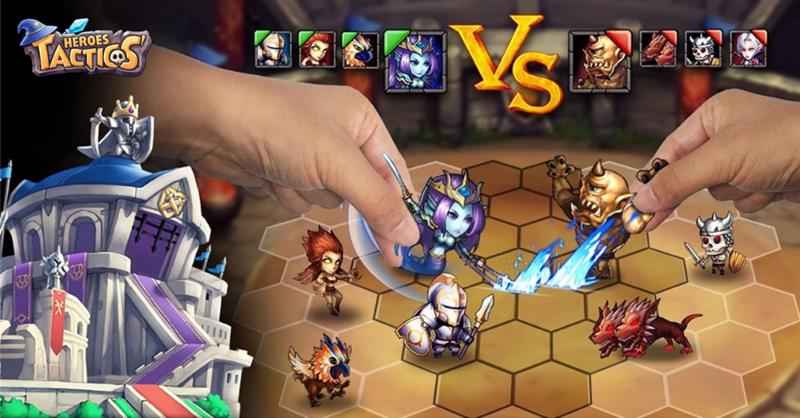 Publisher Lilith Games has announced the addition of PvP and Bonus Stages modes for Heroes Tactics, its popular Turn-Based Strategy Action RPG with over one million worldwide users.

PvP mode looks to establish Heroes Tactics as a mobile eSports presence that expands the game's reach and appeal to an even broader audience, while the new Bonus Stages mode offers fresh challenges to the game's current fan base.

Heroes Tactics is currently available for iOS, Android, and Windows Phone devices, and was previously featured on the App Store and Google Play as a "Best Update" selection.

PvP Mode Details

Players can participate in PvP mode with in-app purchases of Arena Tickets or by completing particular missions to earn tickets to enter the Live Arena. The game randomly assigns teams to players of corresponding levels to ensure balanced and fair matches. The winner of a PvP match is able to upgrade the chest they earn for their victory. The higher the level of the chest, the more reward items the player receives.

Once PvP mode is online, Lilith Games will invite and select top players to join the official Heroes Tactics team and partner with many livestream websites to broadcast events.

Bonus Stages Details

Heroes Tactics' Bonus Stages appear on Scrimmage Tower each Sunday and is updated once a week. This mode is similar to a Bishop Ending in Chess: All heroes and how they line up are already set as soon as players enter the mode. Players will receive performance-based rewards.
Next Article
The Ice Bucket Challenge – an effort to raise money and awareness for ALS, is sweeping the whole world. On Wednesday morning, Conquer Online...
by Mikedot
Appirits Inc. recently announced that they will begin to accept Karma Koin, a prepaid card solution provided by Nexon America, for in-game pur...
by Mikedot