Major update for Avalon Heroes coming Dec 22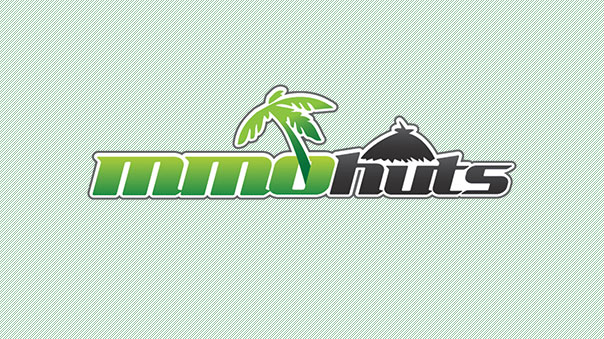 Avalon Heroes players can prepare for the game's next major update on December 22nd, bringing several pieces of new content.
New heroes will include Humbaba, a melee fighter designed to handle several enemies at once, and Rukselam, a defensive fighter. A "reconnect system" is being introduced to let players rejoin matches they had previously started, and a new guild war and guild perk system will be added. Two new game modes, "Elimination" (in which the winner is the one still standing after 25 minutes) and "Deathmatch" (winning team is the one with the most kills), are also being introduced.
The plaza will also be decorated for the holiday season, with Santa Claus costumes available for players.
Avalon Heroes is published by burda:ic (AlaPlaya), which also publishes Land of Chaos Online and S4 League.
Avalon Heroes Gameplay Screenshot

Source:
Avalon Heroes: huge update for the most wonderful time of the year

On December 22, publisher burda:ic will release the biggest patch in the history of the free-to-play online RTS RPG highlight.

Munich, Germany, December 16, 2010
Is it Christmas already? Not quite, but the free-to-play game Avalon Heroes will indeed be bringing the big day forward this year – by several days! Fans of the online RTS RPG will receive a superlative update on December 22: two quick-witted heroes, an improved guild system, the game modes "Elimination" and "Deathmatch", plus many smaller updates, as well as plenty of yuletide spirit. Thus, Avalon Heroes is really cranking it up toward the end of the year, and is sure to have strategists and role-players alike glued to their screens.

Fighting for honor and glory here is just pure enjoyment! The new "reconnect system" being introduced on December 22 for the first time allows hero and game data to be saved, enabling players to reconnect to matches they started previously. The guild system will also be completely overhauled: The "guild war system" in battle mode will allow extra EXP to be collected; the "guild benefit system", reminiscent of a popular MMO system, holds additional rewards in store for successful guilds. Moreover, there are two brand-new game modes to discover. In "Elimination", the team still standing after 25 minutes of playing wins. In "Deathmatch", on the other hand, the aim is to defeat more heroes in a given period of time than the opposing team.

However, no Avalon Heroes update would be complete without new heroes! There is Humbaba, an exemplary melee fighter capable of taking on several enemies at once. Or you might prefer Rukselam, whose HP and defense stats are excellent. Whichever of these two heroes a player might choose, collecting and mastering the skills of these unique heroes is about to become more motivational than ever, as the plaza market is resplendent in white, and new costumes will almost allow certain heroes to pass for Santa Claus on the battlefield.

Avalon Heroes is free to play! For more information, please visit the official website, www.avalonheroes.alaplaya.net. The games client is available for free download at www.avalonheroes.alaplaya.net/download.
Next Article
Yulgang Online's beta started on Monday morning, with thousands of selected players joining the beta testing.
by Mikedot
Blood Bowl II marks off the second of their four planned bonus teams today, with the Undead Hordes spilling onto the field.
by DizzyPW
Guild Wars 2: Access the Heart of Thorns Beta w/ New In-Game Event - Try out the new expansion early
by Mikedot