Lunaria Story Begins Alpha Testing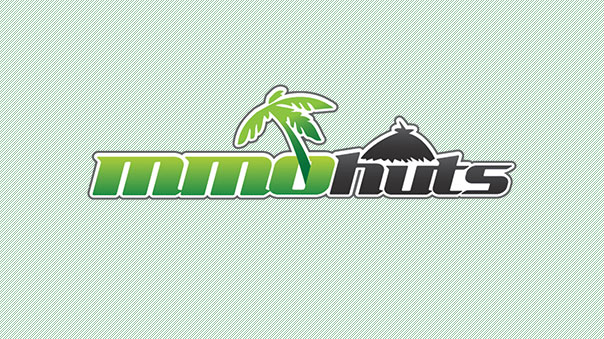 Reality Squared Games (R2Games) will begin running an alpha test at 10 AM EST on Apr. 18, for Lunaria Story. The title is a 2D, side-scrolling, massively multiplayer online role-playing game (MMORPG). To participate in the alpha, players may visit http://ls.r2games.com.
Lunaria Story combines the best elements of other popular MMORPGs and classic 2D platform games. Players can go on thrilling quests, fight cool monsters, and train pets who join them in battle. It features delightful graphics, and simple, but impressive gameplay. Lunaria Story is browser based, so it requires no download, and is completely free to play. The game is being published by R2Games, and was developed by 4399 Studios.
The story begins by throwing players into the middle of a struggle. Tablets of Power, gifts from the gods to the people, have been stolen and corrupted. An evil energy has permeated the land. It's up to the player to unearth the evil forces behind what's going on, and put a stop to them.
The game features three classes, each with unique skills and abilities. Swordsmen are built to slice and dice, and excel in close combat. Elementalists conjure magic, bringing devastating barrages from near or afar. Hunters use guns, bombs, and other weaponry to get the job done.
Lunaria Story has a number of popular features players should already be familiar with, as well as several new mechanics. An example of the latter is the game's 1-vs-1 dueling. It allows people to fight against other players in-game, challenging each other for rank and loot. It's wildly fun PvP, reminiscent of classic 2D fighters.
The game also features deeply customizable looks, allowing players to set their character's hair, eyes, and mouth, and also select from a number of tops, bottoms, shoes, and suits.
Other elements include a Farm, used to grow crops that yield EXP and Silver; a Pet system that allows gamers to train and merge companions who follow them into battle; and for players who have a special someone in the game, a unique instance called "Romantic Interlude."
R2Games' platform provides a place for gamers to come and play the best free-to-play browser games. Lunaria Story recently began its beta in China, and already has amassed nearly one million players. The English language alpha launches at 10 AM EST on Apr. 18, at which point players can sign up at http://ls.r2games.com.
Next Article
Get ready to defend your territory by recruiting the most powerful and loyal heroes to your troop and defeating the most evil intruders.
by MissyS
Insel Games has announced that they have improved their server structure for Guardians of Ember, recently released in Steam's Early Acces...
by MissyS
Final Fantasy XIV's Patch 4.21 will bring some closure to several issues plaguing the game.
by Ragachak