Mir 2 Celebrates First Year of Service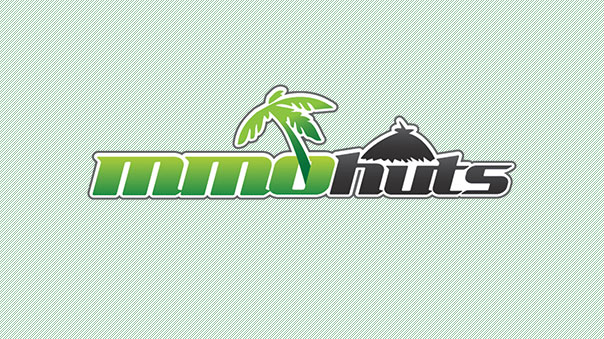 Mir 2 might be an old MMORPG, ancient really. But while its been continuously live in Asia since launch, Western gamers have had sporadic access to the Korean game. That all changed a year ago when Gamepot USA launched an official free to play version here in North America.
The history of Mir 2 spans nine years and has been played by over 200 million gamers around the world, mostly in Korea and China. To celebrate its first year of service, Gamepot is holding an anniversary event where players can receive a unique hat that will grant powerful buffs and experience bonuses. Mysterious treasure boxes that contain stat boosting potions and teleportation scrolls will be scattered across the world.
To learn more about the upcoming anniversary event, read the full release below. Gamepot USA is an up and coming publisher of free to play games in the North American region. Their other free to play MMORPGs include Bright Shadow and Fantasy Earth Zero.
Full Release:
Mir II – 1st Aniversary Event

LOS ANGELES – April 22, 2010 – Gamepot (USA), Inc., is pleased to announce that Mir II is celebrating its 1st anniversary in May! Mir II, is a free-to-play, massively multiplayer online role-playing game (MMORPG). This game has been loved for more than 9 years by more than 200 million players.

Mir II transitions into a new era with new anniversary events! To celebrate the 1st anniversary, players will have the opportunity to earn Anniversary Hats with powerful stat boosts. This unique hat will not only provide powerful buffs, it will also grant an experience bonus for users who don the hat and interact with Anniversary Statues who will appear throughout the world.

In addition to an experience bonus, the various statues will bequeath powerful items and even transport players to a never before seen dungeon! Players can seek mysterious treasure boxes that contain stat boosting potions or teleportation scrolls that will instantly take them to their favorite dungeons.

The celebration begins May 5th, 2010 and will continue until May 26th, 2010.
Next Article
The game sets itself apart from other 4X titles by focusing on non-combat features, by allowing players to do things like manipulate the media...
by ApocaRUFF
Daybreak Game Company has announced that it has promoted Jens Andersen as Executive Creative Director.
by MissyS
Black Desert Online's popular "Mysteries of Summer" returned to the game last week, following the success of last year's e...
by Ragachak