Loadout: Update 4.0 Now Available; PS4 Version Coming Soon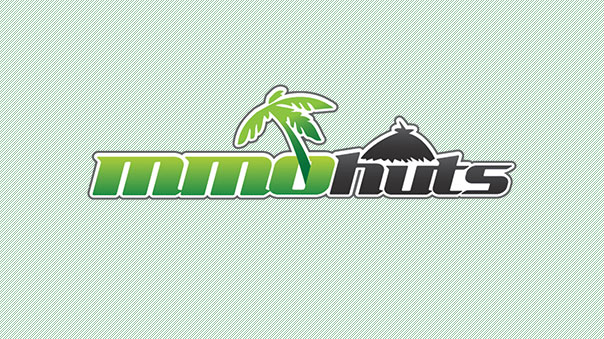 Edge of Reality today announced that Loadout, the fast-paced free-to-play shooter with billions of weapon combinations, will bring every last one of those weapons to the PlayStation®4 computer entertainment system in a forthcoming release on the PlayStation®Store. Loadout's comic violence, frenetic multi-player gameplay, and amazingly deep customization have officially been enjoyed by 3 million PC gamers since launching in January on Steam. The game will be available as a free-to-play downloadable title on the PlayStation®Store, where it will find its way into console gamers' hearts, and out their backs in glorious exit wounds.
"There are roughly 10 pints of blood in the human body, meaning that with 3 million players, our game is splattered with over 16 million liters of sanguine goodness," said Rob Cohen, CEO of Edge of Reality. "We're assuming, of course, that PS4® players have plenty more to offer when they join the fun – both in terms of the camaraderie they'll bring to our community, and the shiny, slippery organs they'll litter across our battlefields. We can't tell you how delighted we are to jump into PlayStation's free-to-play arena – I mean, boy, are our faces red. With bashful pride, that is, not just blood."
—
Also released by Edge of Reality is Loadout Update 4.0. Now players have the option to pummel your best-friend's-neighbor in a Loadout private match! Private matches can be played with anywhere from two to eight players to create the "throwdown of the century". Don't have any friends? No worries, the bots are more than happy to snipe you across the map! This also provides ample opportunity for the "competitive" folks in these here parts to duke it out in your own environment.
Also in the update is the new map, Comm Tower. This vertical map is effectively spaced to give you the best of full-throttle close-quarters action while still providing those pivotal sniping lanes for the marksmen at heart. But that's not all, we added updates to the matchmaking algorithm, new character parts, multiple bug fixes and map rebalancing.
For more info, visit http://www.loadout.com/
Next Article
Hi-Rez Studios has announced they will be awarding players double experience this Memorial Day weekend, to celebrate surpassing 500,000 fans.
by MissyS
Originally a popular Japanese-language online title, Shooting Girl has been localized for English-language audiences by game publisher Nutaku.
by MissyS
Today, Ubisoft released the third monthly news video for the "Road to Paris" eSport Tournament series. This episode highlights action from...
by Mikedot