Valiance Online – Hurricane Relief Event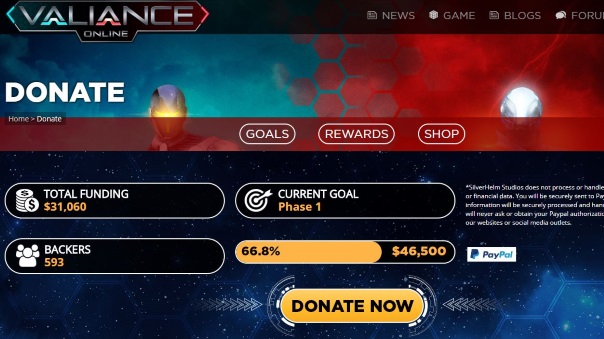 SilverHelm Studios has announced that all donations made to Valiance Online on Wednesday, September 13th, 2017 will instead go to hurricane relief. People who choose to donate on that day will still receive the rewards appropriate to their donation in addition. All money raised during this period will go to Direct Relief via PayPal's donation system. From the playable Alpha and on, any of these rewards will still go to players, but their money will instead go to charity.
"Our hearts go out to all the families affected by Hurricane Harvey. We care about community and want to do our part to help those afflicted by the devastation. For this reason we are dedicating 100% of crowdfunding on Wednesday to provide much needed support to those affected in Houston," said Chad Dulac, Chief Operating Officer, SilverHelm Studios.
Donations can be made at the link below:
Gameforge and HEX Entertainment are today releasing the third set for the digital TCG HEX: Shards of Fate.
by MissyS
Power A, developer of the MOGA Controller continues towards launch and will be playable for the first time at PAX Prime. The MOGA Controller i...
by JamesBl0nde