League of Angels II's Tournament of Champions About to Begin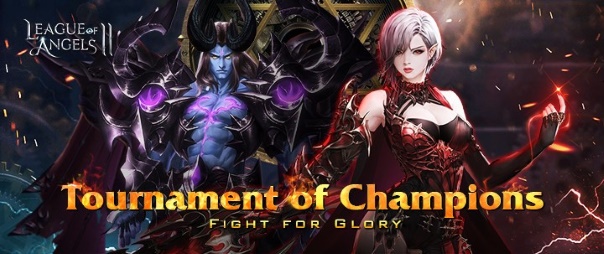 League of Angel II's yearly cross-server Tournament of Champions is about to begin! The tournament runs from September 9 through September 18, and the top four players will be placed in the Hall of Glory. The Grand Champion will receive an exclusive clothing set.
Tournament of Champions consists of three phases: The Qualifier Stage, Group Stage, and Finals Stage. In the Qualifier Stage, the top 300 players in each cross-server cluster will be chosen to proceed to the group stage based on their Battle Rating. In the Group Stage the top eight players from each group will be able to proceed to the elimination stage and prove their right to be in the Finals Stage with the chance to win prizes along the way. The top four champions will be venerated in the Hall of Glory and the Grand Champion will receive the exclusive Champion's Glory clothing set for 30 days with exclusive skills.
Good news, Mighty Party fans! The Guild Wars update is here, and from now on, you can do battle with other guilds, face-to-face!
by Ragachak
The International Jade Dynasty PvP Tournament was held in Beijing, China last week. The team representing the US & EU was Team Vengeance. ...
by Guest