Forge of Empires announces closed beta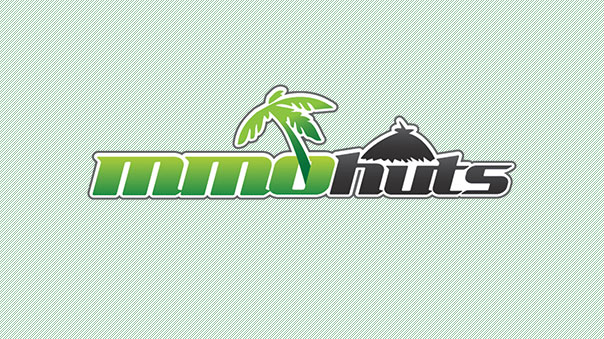 InnoGames has announced that Forge of Empires will begin closed beta testing on March 29.
The closed beta will admit a few thousand players, chosen from people who have registered on the website or have received a key from giveaways from the InnoGames Facebook page.
Forge of Empires will introduce a new update with the beta, that includes improved battle mechanics, a messaging system, and a new trading system that lets players swap resources and goods with players and NPCs.
InnoGames also publishes Tribal Wars and Grepolis.
Forge of Empires Gameplay Screenshot

Source:
Forge of Empires: Closed Beta Start Announced!

InnoGames adds features as game will enter next stage on March 29

Hamburg, March 22, 2012.Today InnoGames announced that the brand new strategy browser game, Forge of Empires, will begin a closed beta on March 29. During this phase, a few thousand players will get the chance to try the game hands-on for the first time. Prior to the beta, 500 testers were providing InnoGames with valuable feedback in an "Exclusive Preview". The closed beta can be accessed by pre-registering on www.forgeofempires.com or visiting the InnoGames-Facebook page, where keys will be given out daily.

With the start of the closed beta, Forge of Empires will also implement some fresh components. On top of improved battle mechanics and a messaging system, the new trading feature will allow players to finally exchange rare goods, like honey or gold – with NPCs as well as with other players. This allows one to focus on a limited number of various goods buildings. Additionally, InnoGames will add more features over the course of the closed beta, some of them in direct response to player feedback during the Exclusive Preview.

Forge of Empires is a browser-based strategy game that allows players to create a city and develop it from the Stone Age and onward throughout the centuries. Players can create a vast empire through military campaigns and skillful dealings. InnoGames provides additional information in the game's very own blog.

With about 75 million registered players, InnoGames is one of the world's leading developers and providers of online games. The Hamburg-based company has scored major successes with games such as Tribal Wars, The West and Grepolis.
Next Article
RIOT Games as recently revealed a new champion for League of Legends known as "Gnar: The Missing Link". Gnar's a prehistoric yordl...
by Mikedot
Mobile gamers can now enjoy the newest wave of capture, collect and evolve mobile games – available now for free on mobile.
by MissyS
In the crowded MOBA genre, the vehicle combat game Heavy Metal Machines has managed to find it's an enthusiastic fanbase.
by Guest