Worlds Adrift releases first phase of major Island Creator Update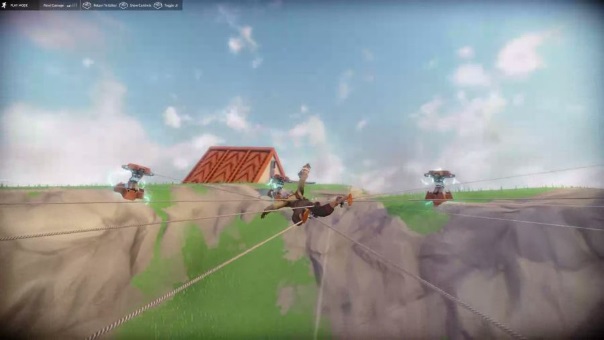 Great news for fans of Worlds Adrift fans! The first phase (of three total) has released for the Island Creator world building tool is live. The first set of gameplay features for it is simply expanding on the options available, such as non-grappable surfaces, turrets, spikes and more. This is just the beginning, and the others will come later in the year. A new civilisation is awaiting discovery, and a plethora of ways to explore and new options for your island are coming in phases 2 and 3.
"With Worlds Adrift we are creating a new game where we give the opportunity to the players and our community to craft the world, in its entirety, the way they want it," said Bossa Studios CEO and Co-Founder Henrique Olifiers. "We're proud of two very different things that have helped us to break with the norm: the first one is that the content for Worlds Adrift will be created before its launch; the second, not so obvious, is that Steam Workshop content will be integral to the game, rather than an optional additional. The game world will be made by the players, voted upon by the players, and its quality will be as good as we could make it with an internal team."
You can see the full details in their blog post below, and the idea that players can treat the game as game developers, in the ability to create their own islands shows a lot of promise for the future of Worlds Adrift. The update is free on PC, and all Founders Packs have access to it.
Next Article
Servers now online for greater Europe out of Strassbourg.
by MissyS
Raijin is not hard to play. Pushing any random combinations of buttons while in range will blast your foes with constant ranged harassment.
by Ragachak