Dragon Nest Europe: The Wrath of the Desert Dragon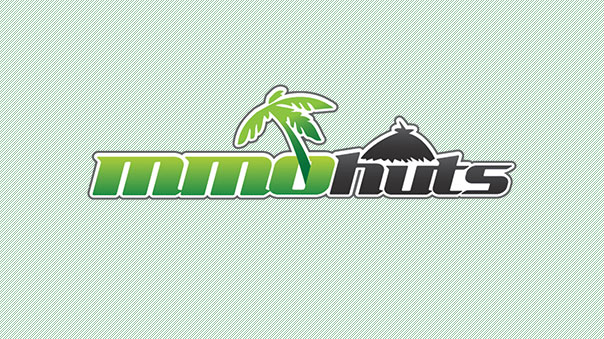 Games publisher Shanda Games International Europe raises the bar for maximum level players in the free to play fantasy action MMORPG Dragon Nest Europe by patching the Desert Dragon Nest, the hardest raid dungeon there is for the current level cap. On top of this, there will be a new dungeon, a new mount and a new costume set.
A Tough Challenge for PvE Players
Passing through the Garden of Time and Space, players can now enter the most challenging raid Nest Dragon Nest Europe has seen so far – the Desert Dragon Nest. Five to eight people can take on the challenge and fight their way through three deadly stages containing seven bosses and the most perilous dragon they ever had to face.
If level 60 players manage to take the Desert Dragon Jakard down, they will get pieces of the unique grade Desert Dragon equipment set and trigger a 1-hour buff for all players present in the capital city Saint Haven.
Difficulty Balancing
Despite the new raid Nest being the most difficult one so far without changes made to the gameplay, the Desert Dragon Nest also introduces the damage cap feature that is exclusive to this specific dungeon. Once a preset maximum of buffs has been activated, the total player damage on top of equipment stats cannot be increased any further and damage over time ticks are restricted to a maximum number of recurrences.
Synthesizing Talismans and Dungeon Expansions
Following up on last month's content, Shanda Games International Europe opens the gate of the Tel Rosa dungeons, letting Jasmine's army intrude further into the sacred ground of Tel Rosa City, the Arnute Canyon and the Occupied Ancient Temple. After opening Talisman slots to players last month, Dragon Nest Europe now provides the possibility to craft high grade Talismans from Talisman Fragments and Essences obtainable through daily quests.
Dual Specialization and Fierce Wolf Mount
This month there is one of the most anticipated Cash Shop updates so far. Dragon Nest Europe players can finally acquire a skill tree expansion scroll, allowing them to unlock a second active skill tree for their character, a vital option for players enjoying both PvE and PvP content. Furthermore, the Deluxe Box now contains a bone-chilling Ice Dire Wolf mount and a new costume set as well as brand-new earrings are available via direct sale.
Today at Game Developer Conference in San Francisco, My.com announced its myGames division with four new gaming properties developed in cooper...
by Mikedot
To commemorate the release of CBS' new Star Trek series, players can log in to Star Trek Online for a free Star Trek: Discovery uniform!
by Ragachak
Independent developer Bad Seed today announced that their multiplayer post-apocalyptic turn-based game Insidia will launch Open Beta on Steam.
by Ragachak