Jagex prepares for 24-Hour charity games marathon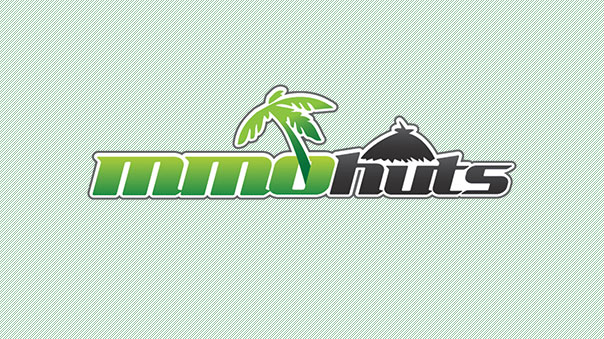 Jagex Games Studio, makers of the multi-award winning fantasy MMORPG, RuneScape, is to host a 24-hour long marathon in support of the games charity SpecialEffect's inaugural GameBlast weekend. The challenge, to be held at Jagex's Cambridge headquarters, will take place from 1pm GMT on Friday 21st February and will see staff and selected members of the RuneScape community play RuneScape and Ace of Spades throughout the 24-hour period. The event will also be live-streamed throughout via the official RuneScape and Ace of Spades twitch.tv channels, which will also include interviews with the RuneScape development team.
In addition to holding the marathon, Jagex will be running in-game events within RuneScape. Following a recent player vote, there will be Double XP for players during the GameBlast weekend. The Well of Goodwill, which saw players raise tens of thousands of pounds for a number of charities at the end of 2013, will re-open for a short time only. Players will also be able to purchase a virtual GameBlast tunic for their avatars, with all proceeds donated to SpecialEffect. During the GameBlast weekend, 50 percent of all profits from sales of Ace of Spades will be donated to SpecialEffect.
"Jagex has long supported numerous charities close to our heart, and we are thrilled to be able to continue our strong relationship with SpecialEffect by taking part in the inaugural GameBlast," said Neil McClarty, Brand Director for RuneScape. "Our community truly are fantastic, and their generosity during our most recent charity campaign saw hundreds of billions of gold pieces and Bonds converted into real-world cash for good causes, including SpecialEffect. The weekend is shaping up to be big with lots planned including live streams and players recently voted to celebrate with double XP available all weekend, this is one not miss."
"SpecialEffect does fantastic work to level the playing field between abled and disabled gamers, and Jagex is excited to continue supporting the organisation's efforts by participating in GameBlast," said Rob Kinder, Brand Director for Ace of Spades. "Getting the Ace of Spades community together for a 24-hour marathon gaming session while raising money for charity at the same time is the perfect way to start the weekend, and we can't wait for the event to kick off!"
"We're absolutely delighted that Jagex are going to play a huge part in GameBlast. We're already indebted to them for the wonderful support they gave us in 2013 through their Well of Goodwill, and to have their involvement in this weekend of gaming is fantastic," said Dr Mick Donegan, Founder and Director of SpecialEffect. "There are thousands of people in the world that want to share our passion for video games, but their disabilities stop them playing any of the titles we love. The sponsorship that the Jagex players and staff raise through their marathon will help us to bring magic moments and opportunities for inclusion into many, many more lives."
For every 5m gold pieces donated via the Well of Goodwill, Jagex will donate $1.00 to SpecialEffect. Every RuneScape Bond donated by players will be converted into a $4.70 donation to SpecialEffect.
For more information on SpecialEffect and GameBlast, visit http://www.specialeffect.org.uk/
Next Article
OGPlanet is excited to announce that Dizzel's Early Access has concluded and the full release version of the game will be available today...
by Mikedot
Side-scrolling MMORPG MapleStory is officially sponsoring the Kpop group GOT7's World Tour, "Eyes on You"
by Ragachak
ChangYou has announced the official launch for open beta of its card game, Sword Girls.
by MissyS