Heroes of Gaia reaches 600k players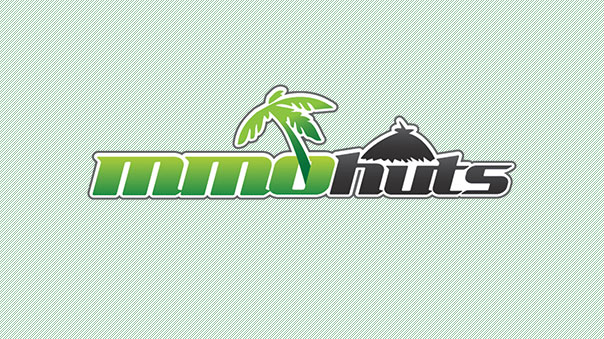 Still in open beta, Heroes of Gaia has already reached 600,000 worldwide players. The statistic is defined by those who have logged into the game in the past 30 days, which means that at least a few hundred thousand players have at least tried out the browser game in the past month, if they aren't actively playing it.
Produced by Snail Games, Heroes of Gaia takes a similar vein to titles such as Heroes of Might and Magic.
The Original Press Release:
HEROES OF GAIA

TM

REACHES 600,000 WORLDWIDE USERS

HEROES OF GAIATM experiences significant growth during Open Beta

LOS ANGELES, Calif. – December 10, 2009 – Snail Games USA announced today that HEROES OF GAIA™, the innovative browser-based RTS MMO currently in Open Beta, has now reached a monthly active user population of more than 600,000 users worldwide.

"We're delighted at the tremendous growth HEROES OF GAIA™ has received since the start of our Open Beta in October," said Scott Miller, General Manager for Snail Games USA. "The success of HEROES OF GAIA™ is certainly a group effort, and we are thankful for our partner's help in promoting HEROES OF GAIA™. We are looking forward to releasing BABEL, the first expansion for HEROES OF GAIA™, later this month. BABEL's innovative upgrades and new features will answer many of our player's requests, and provide an even greater gaming experience."

Based on classic strategy game concepts pioneered in legendary PC strategy titles, HEROES OF GAIA™ puts gamers in the shoes of one of four warring factions (Humans, Elves, Orcs or the Undead) and challenges them to build a castle, recruit mighty heroes, quest for magical items, summon up devastating armies and rampage across the land battling against players and NPCs alike in thrilling strategic combat to dominate the kingdom of Gaia. The game is free to play and browser-based which means no heavy client to download or install and no subscription fees – ever.

Players interested in discovering HEROES OF GAIA™ for themselves can register for accounts at http://www.heroesofgaia.com/ or through one of our partners.

** Active Users are defined as players who have logged in to the game within the past 30 days. **
Next Article
Chaos Reborn received a major content update today which will help players gain more control over their spells and wizardly abilities.
by MissyS
Warhammer 40,000: Regicide sees the largest update it's had to Early Access, with the addition of new environments, two new factions &amp...
by MissyS
Bless Online announces a new update, shortly after their level 50 expansion, Ruins of Shaqqara - the Ruber Ossuary.
by Ragachak